Building Maintenance Units (Series 1)
Wherever the building's geometry allows, these proven and economical building maintenance systems are deployed on buildings without major protrusions or recesses.
Advantages:
Simple and safe to operate
Maintenance-friendly
More than 55 years' experience with advanced hoist unit technology guarantees highest safety standards
Can be operated in narrow spaces
Hardly visible on buildings from ground level when implemented with retractable jibs
Entrance and exit of the cradle can be situated at the front or rear of the machine, according to preference and local conditions
Almost unlimited possibilities of combinations and installations based on over 55 years of continuous development
Hoists will operate for a long period of time without the need for overhaul
The technical conception of our machines guarantees immediate operational readiness and high work performance on the façade. Simple handling combined with hands on training means the operating and building management personnel can use them effectively and safely.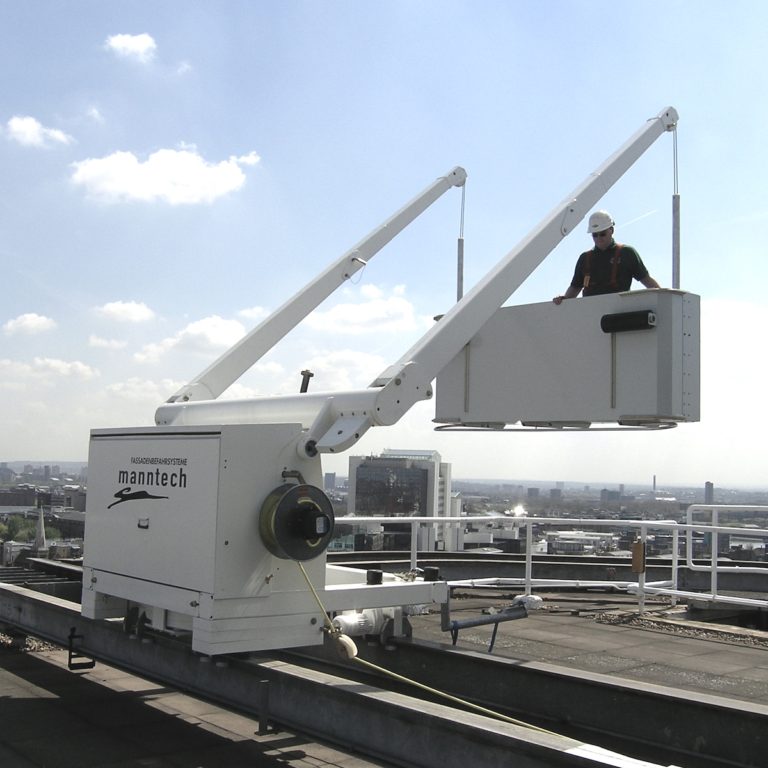 Type 1.1
Standard machine with horizontal track on roof
This track-based standard system is a suitable option wherever there is enough roof space available for installation of the track close behind the parapet or along the roof edge.
The track system can either be laid independently (i.e. without penetrating the roof membrane and with compression load only on the support points) or alternatively implemented as an anchored rail system fixed to the building structure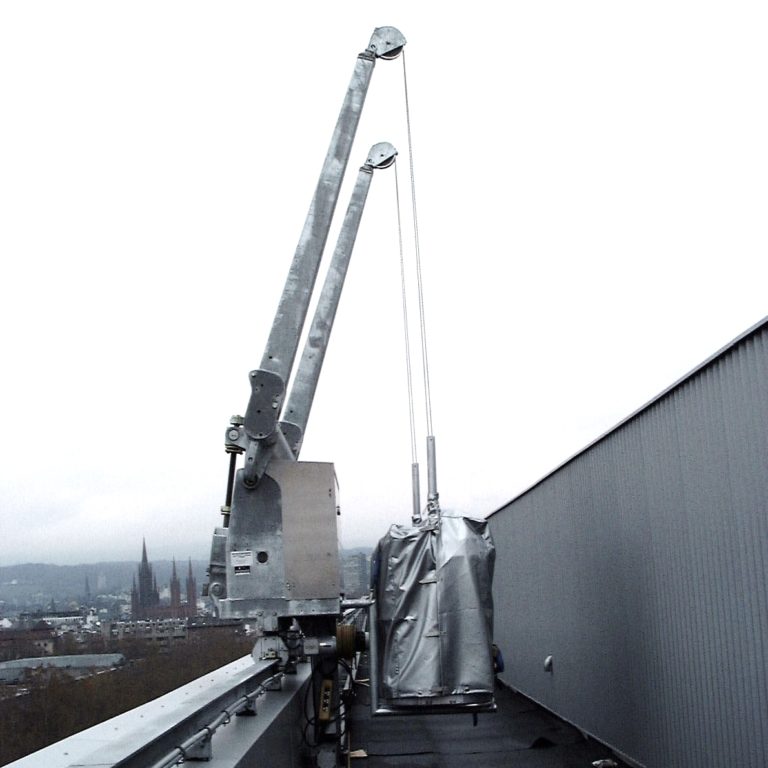 Type 1.2
Standard machine with vertical track along roof parapet
The Type 1.2 machine features a track system anchored to the roof parapet. This is a preferred access solution for buildings with insufficient space on the roof and/or non-load-bearing roofs, using instead a load-bearing parapet. It also provides an access solution for buildings with extremely high parapets.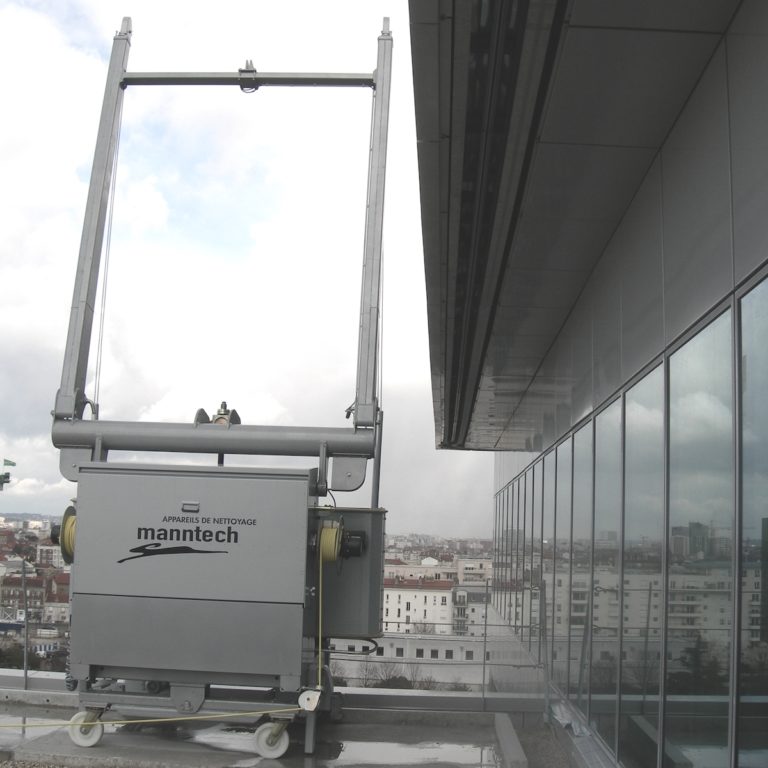 Type 1.3
Standard machine on roofs with load-bearing concrete runway
This machine is a trackless system suitable for roof mounting on buildings with a load-bearing concrete runway.
The unit travels along guide rails or the building parapet on large wheels with durable polyurethane tyres.
The system can be designed to allow the machine to be stowed in a parked position away from the building edge. The machine can also be mechanically anchored to ensure compliance with local standards