News
A guide to Manntech's visualisation services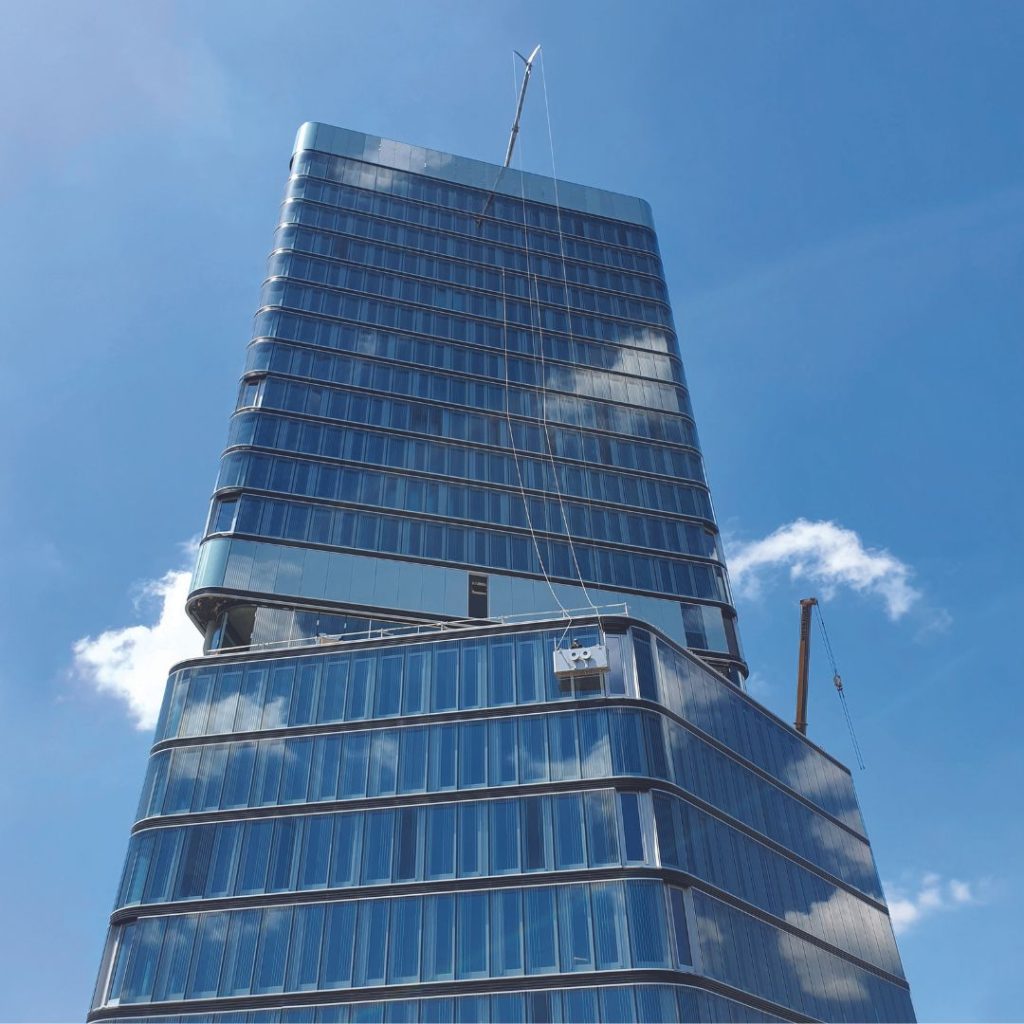 At
Mann

tech

, we are renowned for the high quality German engineering of our custom facade access solutions for the most complex and unique buildings across the globe. With over 60 years of industry experience, we proudly say that no facade access challenge is beyond our means. A large part of our continuing success is due to careful and precise planning and calculations. This is especially vital for the custom facade access systems that we design and manufacture to ensure they meet the specific needs and regulations imposed on them and to overcome a myriad of architectural or structural challenges. 

At Manntech, we utilise state-of-the-art technology during the design and development phase, which includes modern Computer-Aided Design (CAD) programs. Our 3D design software allows for the visual integration of designs and concepts into the Building Interface Model (BIM). This enhanced visualisation capability presents a clear advantage, not only offering peace of mind on the suitability of the facade access solution for the unique requirements of every building but also assisting in demonstrating project details to stakeholders.

Visualisation is more than just the provision of technical plans and drawings. It can clearly demonstrate how a building maintenance unit (BMU) will operate, how it will achieve its intended functionality, including outreach and machine movement, navigation around the building to reach every facade surface, the frequency of cleaning cycles and how it will avoid negative visual impact on the building's appearance by parking in unobtrusive or entirely concealed positions.

Beyond peace of mind, our computer-aided visualisation plays an important practical role. It allows any potential complications to be identified early, well before the manufacturing stage. Effectively visualising and addressing integration issues at this early stage avoids the stress, expense and delays involved in adapting or rethinking the application of the building maintenance units. An inferior design and visualisation process can result in an unsatisfactory facade access system that is unsuitable for cleaning and maintenance tasks and not sufficiently integrated with the building's architecture and visual design.

 Manntech's facade access systems, from standard modular products to unique custom models, are fully matched to the parameters of the building on which they will be installed. Our visualisation tools allow us to accurately model custom facade access solutions before manufacturing and installation begin. This contributes to the early identification of any issues or needs for additional functionality, avoiding time-consuming and costly changes and reworking systems later in the process.

At Manntech, we pride ourselves on our complete design engineering process geared towards delivering custom facade access systems tailored to the requirements presented by any building. Advanced visualisation techniques help us provide the best possible access solution to complex challenges for unique building forms and materials, navigation of slopes, angles, balconies, or atriums and, most importantly, ensure operational safety.

Contact us to learn more about how Manntech's expert team can assist with design and visualisation of your facade access project.