News
Custom access solutions to preserve the bold modern architecture of the Middle East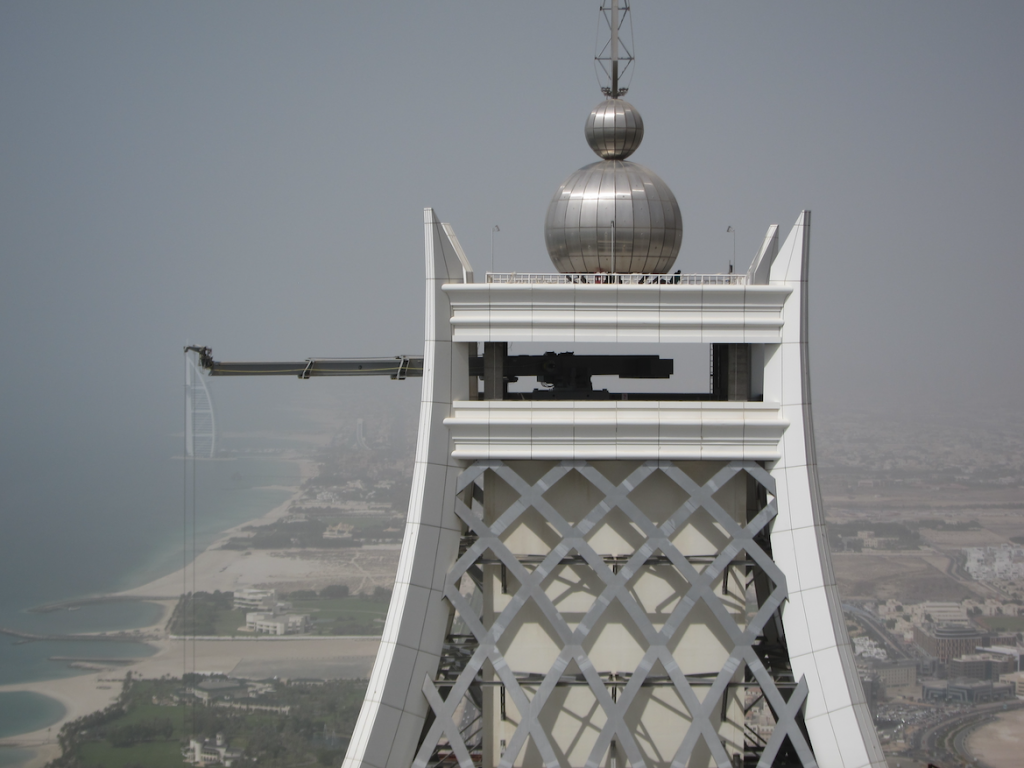 The unusual architectural features which are common in the Middle East require equally innovative building access systems.
It has been widely reported that the Middle East region has enjoyed a significant boom in the construction of ground breaking tall buildings during recent years. Heavy investment in construction projects from both governments and private sector developers point to this trend continuing into the future. As a global leader in innovative and highly engineered building access systems, Manntech have been at the centre of many of the most noteworthy tall building projects in this part of the world. According to a report by the Council of Tall Buildings and Urban Habitat, over a quarter of the tallest buildings in the world are found in the Middle East, accounting for 26 of the top 100. Along with the adventurous scale of many construction projects in the Middle East, there also seems to be a strong commitment to engaging the world's most forward thinking architects to design breathtaking buildings which break the mould and create iconic landmarks.
Bearing in mind the unusual shapes, forms and architectural features which are common in modern Middle East architecture, the equally innovative and carefully tailored building access systems which Manntech are qualified to deliver become particularly important. As well as navigating complex structures, it is often a critical requirement that the Building Maintenance Units are hidden from view when not in use in order to preserve each building's visual impact and architectural integrity.
Elite Residence in Dubai Marina is a supertall skyscraper rising to 380 metres, making it the fourth tallest residential building globally. The design of the building dictated that a complete building access system would need to be capable of achieving comprehensive coverage while being concealed in a very limited space at the highest levels of the building. The tailored solution Manntech developed is designed to function in harmony with the building architecture. A single BMU is concealed under the roof and also provides a triple telescopic jib to deliver an outreach of 26.5 metres for the ideal combination of unobtrusive design and practical access functionality.
World Trade Centre in Abu Dhabi is another example of a custom building access system and in particular one designed to be concealed within the building architecture. The unique curvilinear form and sloping roof lines of the building called for a range of innovative approaches to achieve the perfect balance of efficient, functional coverage and carefully considered design. With 250 tons of track for each of the two towers, four climbing BMUs are capable of navigating complex slopes and curves while also being entirely hidden in parked position utilising a shunt car.
Across a wide array of unique construction projects all over the world, Manntech have earned a strong reputation for developing custom building maintenance systems which deliver both high-quality functionality and design which is considered to every architectural vision. Contact us to discuss your specific needs.