News
Enhanced Safety Features for Manntech's Facade Access Systems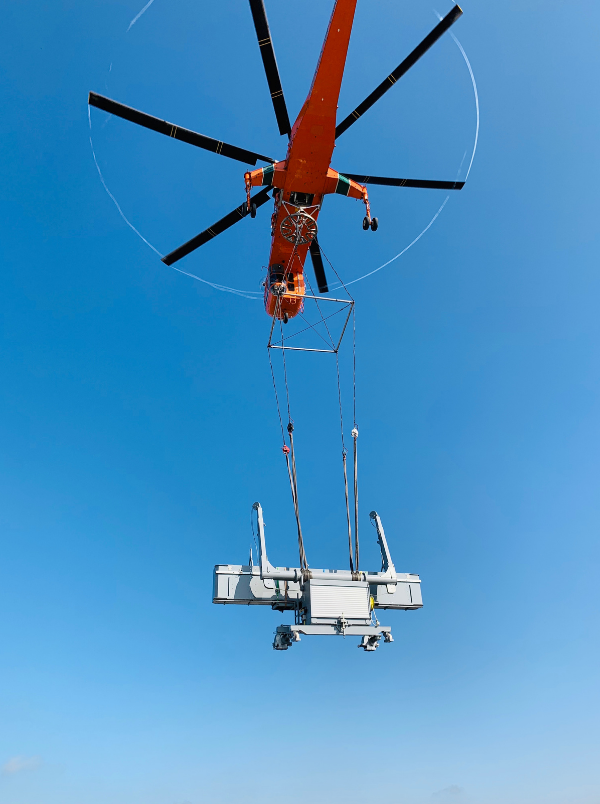 As a leading brand in custom facade access solutions worldwide,
Mann

tech

has always maintained a central focus on safety. For the protection of operators, building residents and the public, safety must always be of primary concern. Constant innovation in technologies and procedures remain central to Manntech's broader culture of pioneering new developments in custom facade access solutions for the most architecturally challenging structures.

As part of the design and manufacturing process, every Manntech building maintenance unit comes equipped with a slew of safety features which provide assurance and reliability from the initial consultation and design stage onwards. Every component is designed with redundancy to ensure utmost safety.

Specific safety features include:
A second motor and a double chain system for telescopic jibs
A backup for climbing BMUs i.e. a second motor with brake or a secondary brake
Twin cylinders are supplied for Z-luffing machines to withstand maximum loads
Telescopic masts feature a locking pin which relieves the lifting cylinder from having load during operation
Steel structures and moving parts are always designed to last for 30,000 cycles at a minimum
Hoist and spindle mechanisms are always fitted with independently operating safety brakes
Appropriate cradle suspension is ensured with overload switches
Rope spooling mechanisms are protected by electrical slack rope control
Heavy-duty gripping claws for traversing gears guard against derailment, while special protection is given to electrical parts especially when exposed to the weather
Advanced control systems for added safety
Going beyond the safety features, the Manntech control system meets the International Organization for Standardization (ISO) requirements for safety performance levels. The control system alerts operators when maintenance is required. Each control panel provides emergency push-button stopping, known as the 'hold-to-run' controls. In addition, electrical monitoring provides for automatic shut off, when necessary, in addition to an independent emergency shut off for specific activities.
At a minimum, control systems are performance level C, meaning the probability of dangerous failure per hour is less than 0.0001% to 0.0003%. In most cases, Manntech control systems operate at a level D with an even lower probability of dangerous failure at less than 0.00001% to 0.0001%.
Investing in a Manntech facade access system provides peace of mind that products are engineered to a very high standard with robust manufacturing and a slew of safety features which see the systems operating safely decades after use. Get in touch for more information.