News
Ensuring optimal performance of a facade access system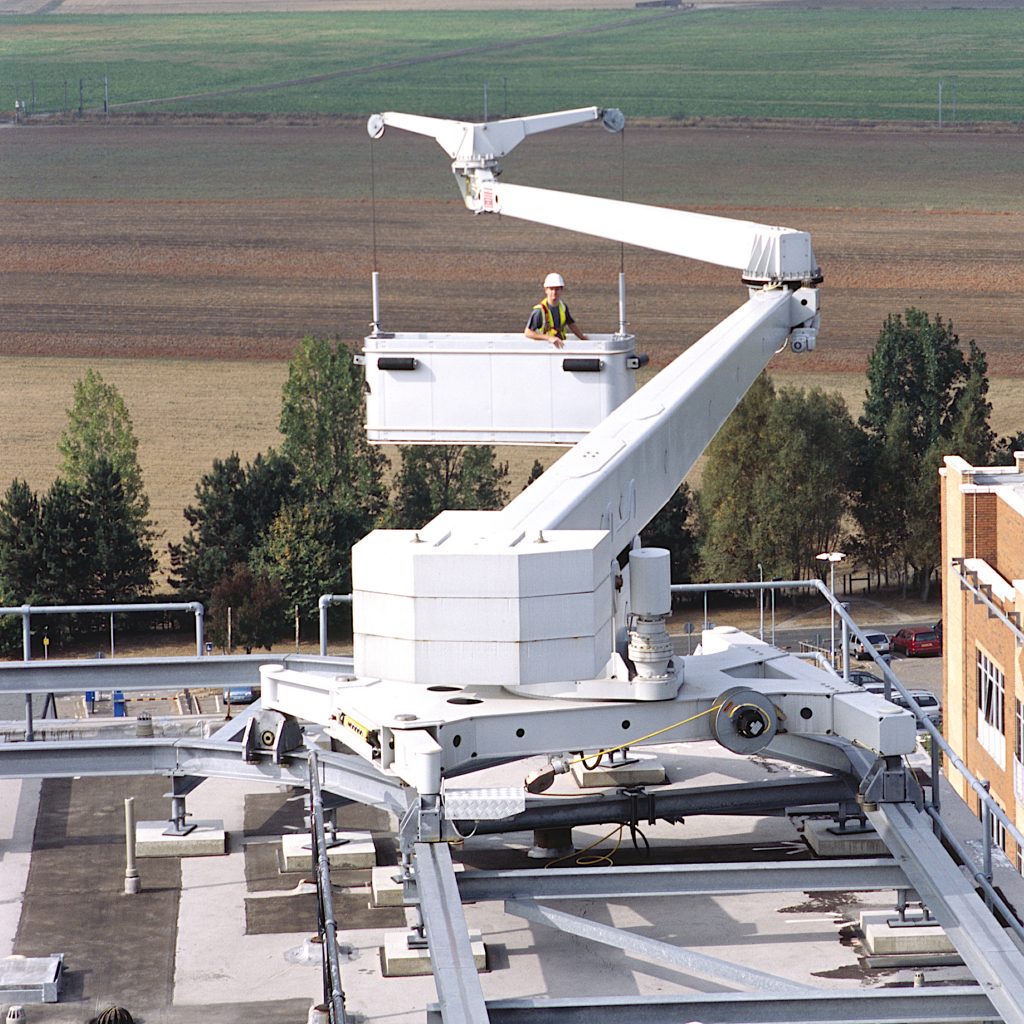 Mann

tech

is recognised globally for advanced German high-quality engineered building maintenance units (BMU'S) pioneering many of the facade access systems seen in the industry today.

Manntech's building maintenance units are designed to provide a long-term facade access solution and are often operational for decades. Selected for their reliable and durable design, Manntech's products can be maintained throughout the operational life through a range of service and support solutions available from Alimak Service which are designed to optimise performance.

As part of the Alimak Group of companies, Alimak Service provides world-leading product and support services to the owners and operators of Manntech vertical access equipment across the globe. Alimak Service offers a comprehensive range of service, parts and training solutions to ensure the highest levels of product uptime and operator safety over the total lifecycle of equipment.

Maintenance solutions
Thanks to a global support network, a range of maintenance solutions is accessible to owners and operators of Manntech building maintenance units all over the world. Through a range of expert support solutions including regular preventative maintenance, BMU downtime is minimised and the operational life of the equipment is extended. The range of maintenance solutions available for owners and operators of Manntech's façade access systems is designed to preserve the condition of the equipment over the course of decades and covers refurbishments, upgrades, repairs and spare parts. As a result, the maintenance of a BMU can be budgeted for and coordinated in line with the management of the equipment.

Refurbishments and upgrade solutions
Refurbishment and upgrade solutions are available to restore the performance of a Manntech building maintenance unit and modernise specific components and systems where necessary. In the case that the parts or systems of a building maintenance unit are worn or outdated, an overhaul of the electrical, structural or hydraulic systems of the equipment may be an appropriate alternative to replacing the BMU altogether. Refurbishment and upgrade solutions often offer a cost-effective way to optimise the performance of a building maintenance unit and install up to date safety features and components. These solutions also offer the possibility to modify the capabilities of a building maintenance unit through the addition of glass and material handling features and increased cradle capacity.

Genuine spare parts
Genuine Manntech spare parts can be sourced promptly for owners and operators of Manntech building maintenance units to minimise downtime and improve the efficiency of the equipment through high-quality components. Manntech holds detailed records on all of the building maintenance units that they have designed and manufactured. This information is utilised to ensure that only the correct parts and components are used for maintenance and refurbishment solutions.

Get in touch with the team at Manntech to learn more about the comprehensive range of service and support solutions available to optimise the performance of building maintenance units.