News
Manntech building access solutions preserving iconic global landmarks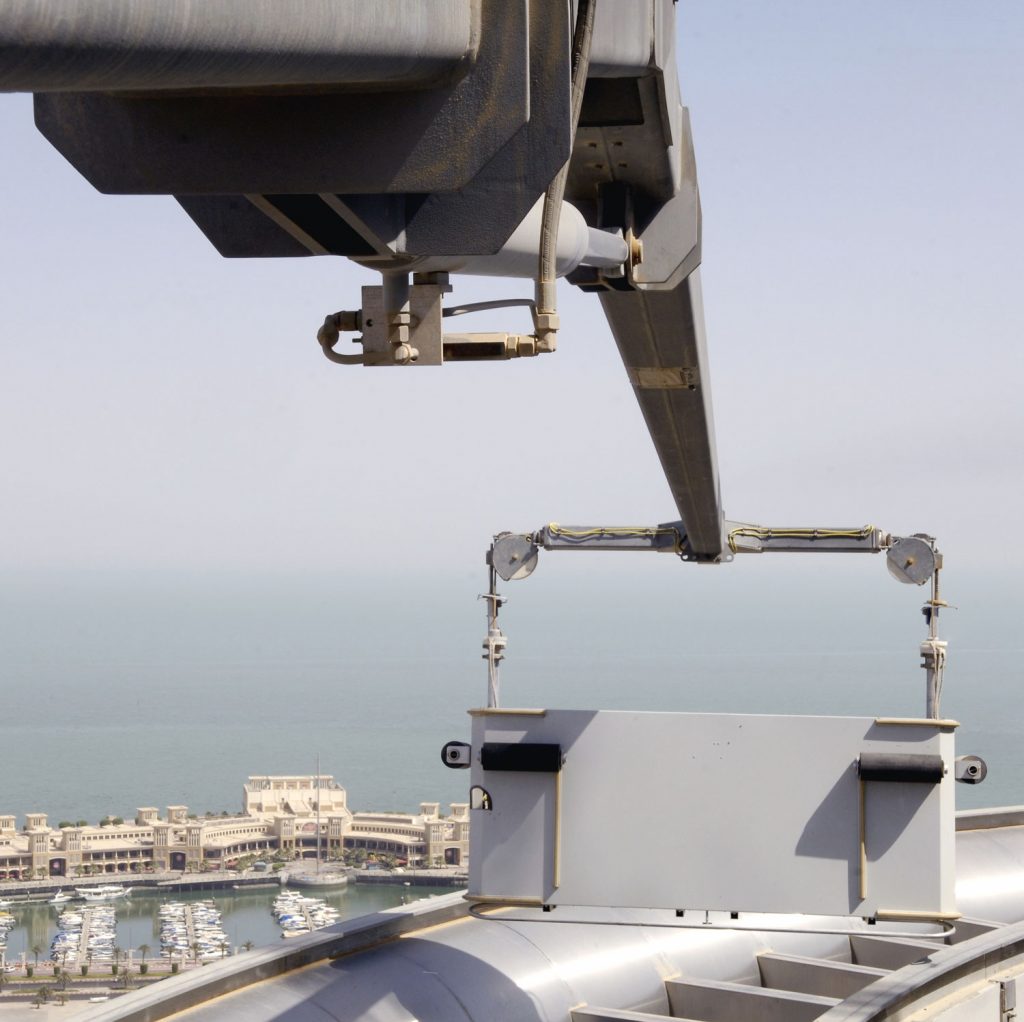 The continuing success and viability of any tall building relies on an appropriate high-quality BMU system to provide for regular cleaning, maintenance and repair in order to ensure it can be kept in pristine condition for the enjoyment of owners, tenants, residents and visitors.
The choice of BMU systems for iconic, world famous landmarks is perhaps even more important bearing in mind the fact that these buildings and immense feats of architectural achievement often stand as inspiring symbols of their city and country, provide an arresting focal point in the wider skyline and attract tourists from all over the world.
As a leading provider of precision German engineered BMU systems with a long history of innovation in bespoke access solutions, Manntech has been entrusted with the responsibility of developing the access solutions that will maintain the appearance and integrity of many important landmark buildings. Manntech's experience and expertise is particularly valued in cases such as these where the aesthetic integrity of an iconic structure is a vital component in its status as a landmark attraction.
Salesforce Tower is the tallest building in San Francisco and is a defining feature of the downtown 'South of Market' area. Not only is the building famed for its size and its distinctive tapering form encased in glass, but also as the site of a unique, constantly changing work of art. An unprecedented electronic sculpture at crown level forms a collage of moving images captured from the bustling life of San Francisco each day. The glass facade and the stunning views it delivers made a single BMU system unworkable for the frequency of cleaning required. A system of two BMUs on an O-shaped track therefore works in tandem to effectively double the cleaning capacity. In terms of avoiding negative impact on the building aesthetic, the BMUs provide telescoping jibs for a maximum outreach of 20 metres while also retracting to 8 metres which, in combination with a parallelogram design for lowering, means they can be hidden from view in their parked location.
Jin Mao Tower points to the future as the first supertall building in this area of Shanghai, but also pays tribute to the rich history of the region by drawing inspiration from the ancient Chinese tradition of the tiered pagoda. The complex form of the building facade features numerous stepped sections which gradually taper inwards towards the highest levels. Only after the building was complete, it became clear that additions to the original BMU system would be required to preserve the landmark building into the future. Manntech successfully worked within the constraints of the existing track layout and the limited space available to deploy two BMUs capable of reaching every section of the stepped facade.
Sydney Harbour Bridge is among the most iconic structures worldwide and a globally recognised icon of Australia, not to mention a historically significant engineering achievement and a vital part of Sydney's transport system. Manntech's strong reputation for bespoke BMU systems capable of navigating highly complex building geography saw our team called upon to develop an access solution which could safely and conveniently reach every part of the massive bridge structure from road level to the highest point at 134 metres. The project involved additional constraints due to the bridge's protected status as an important historical landmark, meaning that no drilling or cutting work on the steelwork was allowed. The unique solution encompassed a wide range of approaches and equipment. Two motorised gantries each support two Building Maintenance Units with the access system as a whole offering a range of three distinct cradle options, two drive bogies and two trolleys for materials, all of which provides for ongoing maintenance and inspection tasks which will protect this icon for many years to come.
From internationally renowned landmarks to buildings of any size and shape, contact us to discuss how Manntech's experience and expertise can benefit your next project.