News
Manntech Custom Facade Access Solutions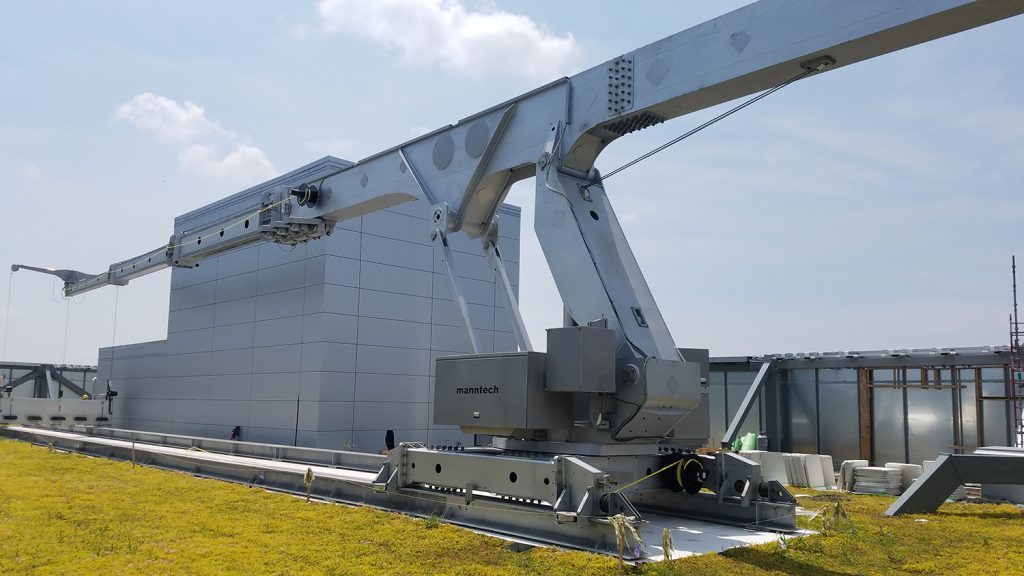 Mann

tech

is a leader in the facade access industry and a pioneer in developing advanced German-engineered facade access systems. Manntech design, develop and manufacture custom facade access solutions to suit a range of buildings and facades worldwide.

Custom facade access solutions are often required to support complex constructions. They are developed to respond to architectural and design challenges, technical limitations, and accessibility requirements to maintain a building's façade.

Manntech's success is backed by extensive engineering for complex or unusual-shaped buildings, such as those with protrusions, recesses, sloped or spherical roofs, and staggering heights.

Over the years, Manntech has been involved with landmark projects worldwide, in which preserving the integrity of the building's architecture has been crucial. These projects have required Manntech to develop access solutions that perfectly integrate with the building's design and contours without compromising its functionality.

A notable project is the World Trade Centre in Abu Dhabi. This project required a building maintenance unit (BMU) that allowed efficient for efficient facade access while preserving the visual integrity and appeal of the complex. The two towers are recognisable for their dramatic sloped roofs and curvilinear form. Manntech responded to these unique challenges with four advanced climbing BMUs, concealed entirely when not in use and coupled with 250 tonnes of curved track across each tower for extensive coverage and high-quality maintenance.

Manntech's work on the Shanghai Tower demonstrates the ability to respond to complex and unique project requirements. The Shanghai Tower is Asia's tallest and second-tallest building by height to the architectural top and includes a double layer of transparent curtains offering heating and cooling functionality. Manntech was called to provide facade access solutions that delivered quality and navigated the building's limited space. Seven compact BMUs were designed for this project and featured davit arms able to provide the necessary functionality of the project. This project also saw Manntech develop the world's first 3D climbing BMU, which was able to change the climbing angle and transverse direction at a single point on the track.

Manntech's extensive history and project portfolio demonstrate we can meet the challenges of any complex architectural structure. Get in touch with the team to learn more.