News
Manntech designs and manufactures facade access solutions for Germany's most innovative buildings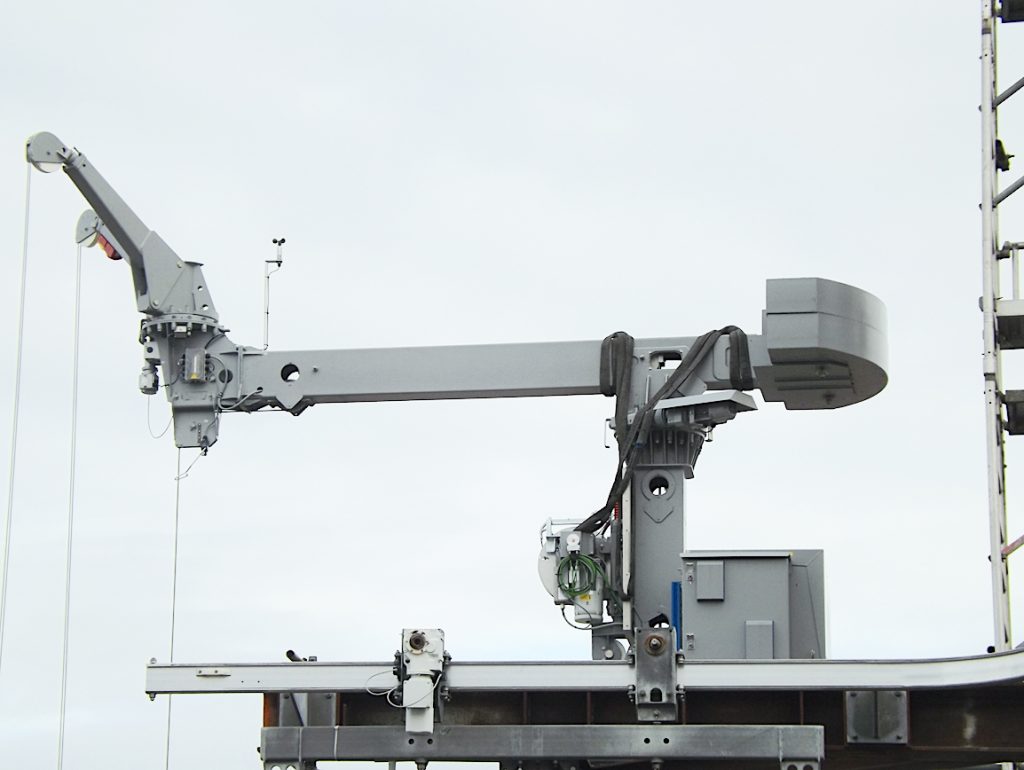 As industry-leading providers of advanced German engineered facade access solutions,
Mann

tech

has designed and manufactured building maintenance systems for some of the world's most impressive buildings.

As a new generation of innovative high-rise buildings is commissioned all over Germany, Manntech is repeatedly called upon to design custom building maintenance units to provide precision facade access for architecturally challenging structures. From high rise residences, commercial landmarks and innovative new 'smart' buildings, Manntech has successfully delivered facade access systems across a varied and esteemed portfolio of projects in Germany.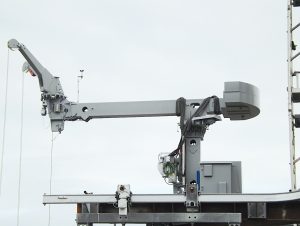 Schwabinger Tor, Munich
A Manntech building maintenance unit delivers 100% facade access at Schwabinger Tor in Munich. Designed by architects 03 Architekten and ATP architekten ingenieure, the mixed-use complex is part of a nine-tower design and features some of the most exclusive apartments in the Munich neighbourhood in conjunction with 50 offices. The building features Trosselfels limestone cladding interspersed with oblique window casements and concealed window profiles. Manntech was the ideal choice to design and manufacture a custom building maintenance unit capable of reaching the window recesses for comprehensive cleaning cycles.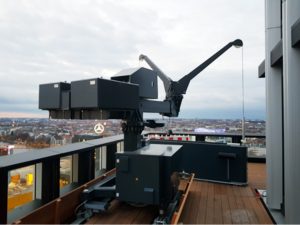 Spreeturm, Berlin
Completed in 2020, Spreeturm is due to receive gold status for its sustainability and resource-saving efforts as a 'smart' building. The 'double-shell' facade is comprised of aluminium frames designed to mimic the flawed structures of cotton fabric made by hand on a loom. Designed to command attention, it is essential that the facade of the Spreeturm building remains spotless. Manntech was selected to develop and manufacture a building maintenance unit to provide access to 100% of the building's facade.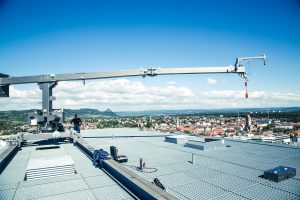 Hegau Tower, Singen
A CoxGomyl 5000 Series building maintenance unit provides comprehensive facade access to the Hegau Tower in Singen. The Hegau Tower is a high-rise building made of concrete, steel and glass in Singen designed by Helmut Jahn. The building is 67.5 meters high and has 18 floors with 14,500 square meters of office space.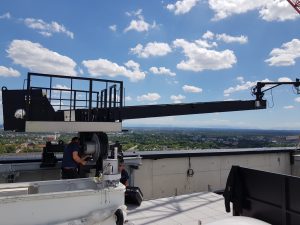 Werk 4, Munich
Completed in 2020, CoxGomyl recently installed a5000 Series BMU to provide facade access for the Werk 4 building in Munich, Germany. The new landmark of the Werksviertel is Werk 4, an 86 m high hotel tower with 25 floors. The shell was completed at the end of 2019 and the opening is planned for the end of 2020. The former potato silo integrated into the new building on the southeast side is used as a climbing hall.
Get in touch with Manntech to learn more about these projects or to enquire about a custom facade access solution.