News
Manntech's culture of constant innovation delivers the most complex bespoke access solutions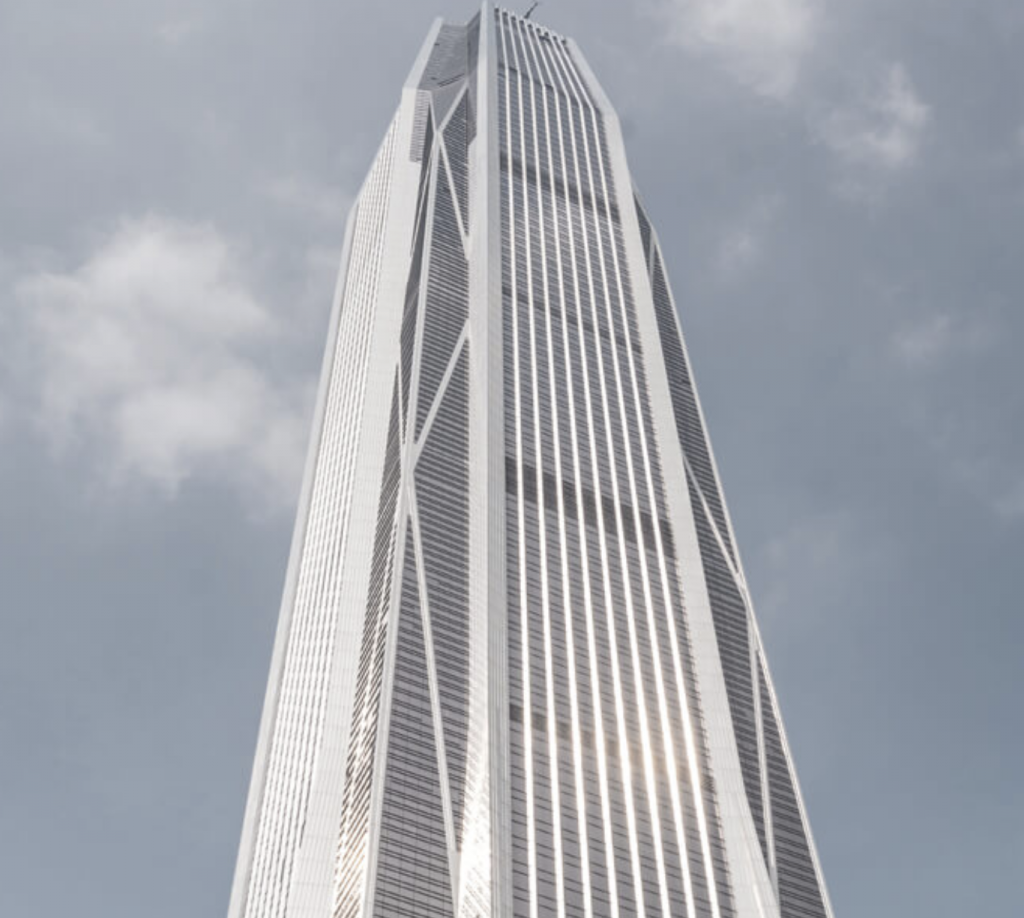 Mann

tech

's proud history as a pioneering developer of bespoke building maintenance systems stretches back more than 60 years and our extensive portfolio encompasses tailor made solutions to some of the most complex building access challenges worldwide.

On multiple occasions, Manntech has been the driving force behind innovations in the advanced building access system technology required to meet the needs of the boldest new construction projects. Our expert design and manufacturing teams have repeatedly developed revolutionary custom building maintenance systems in response to the most ground-breaking new buildings which have subsequently been imitated and taken up by the wider building access industry.

Shanghai Tower is recognised as the second tallest building worldwide and the tallest in Asia, with a megatall height of 623 metres. Beyond the access challenges presented by the sheer scale of this project, the building geography also called for an entirely unique building maintenance system capable of efficiently navigating the highly complex series of slopes and angles at roof level. As a world leading building access provider Manntech can lay claim to a world first in building access technology with this project in the shape of the first ever 3D climbing BMU. This custom-made solution was required to allow the BMU to effectively navigate the unique structure by adjusting for both climbing angle and direction of travel simultaneously.

Ping An Finance Center, in Shenzhen also required a truly bespoke building maintenance system to meet the unique requirements of a ground-breaking, iconic building conceived with a singular aesthetic vision. As part of a complete building maintenance system encompassing 13 Building Maintenance Units in total, Manntech's ability to develop innovative and unprecedented facade access solutions was particularly indispensable for access to the highest levels of the building and the all-important spire. In keeping with the key requirement that the key requirement that the access units should not impact the visual aesthetic of the building, four tailor-made BMUs were developed, with hinged jibs allowing them to be concealed from view in the corners of the building spire, while a fifth machine entirely unique to this project is designed to be totally hidden within the spire itself while also delivering an outreach capability of 29 metres to provide effective building access.

The Dr Chau Chak Wing Building, at the University of Technology in Sydney represents an entirely different, and equally unique, building access challenge which required an equally bespoke building access solution. Renowned architect Frank Gehry designed a singular artistic vision with two distinct personalities; an intricate, curving facade or hand-laid bricks which celebrates the city's heritage and a reflective curtain wall which speaks to Sydney's contemporary surrounds and looks to the future. This carefully considered expression required an equally considered response in terms of building access, and Manntech were able to deliver a suitably bespoke solution which utilises a combination of a discreet monorail, davit systems and rope access all thoughtfully integrated into the intricate facade surfaces.

Across a wide array of projects, Manntech have repeatedly and consistently proven our ability to design and manufacture truly customised building access systems to meet the needs of the most complex constructions anywhere in the world.