News
Manntech's upcoming projects in 2022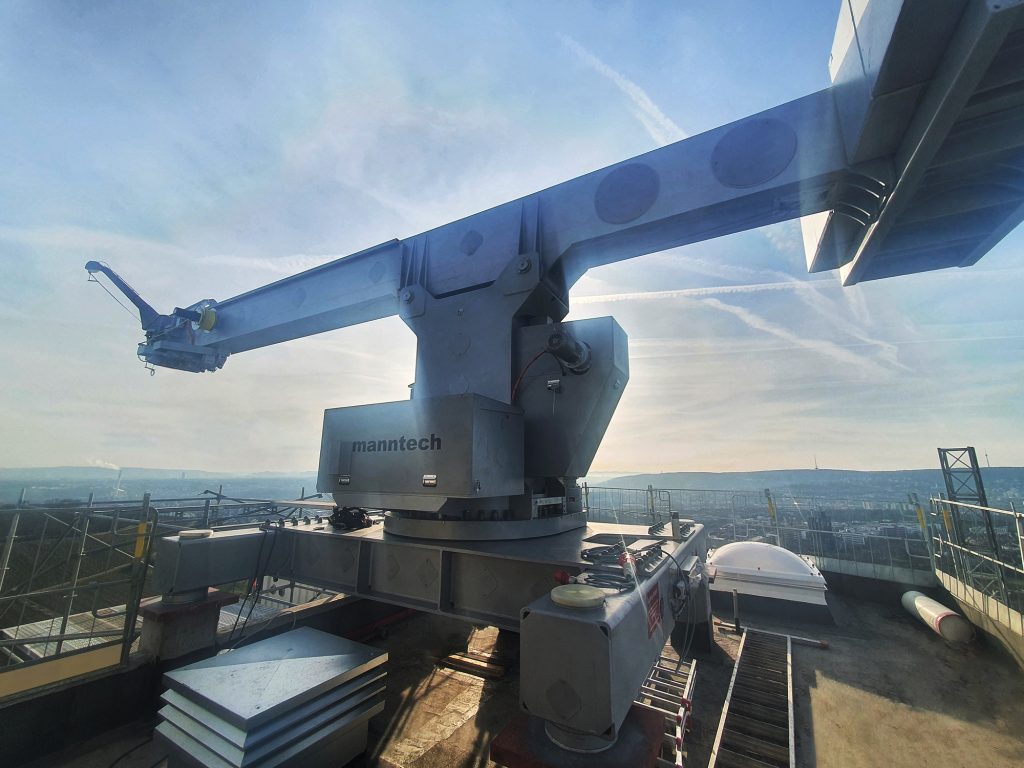 More people rely on
Mann

tech

facade access equipment than any other for the cleaning, maintenance, and preservation of their buildings. With over 60 years of experience, Manntech's reliable systems are found on many rooftops, still performing flawlessly after decades of service.

From brand new installations to refurbishment and replacement solutions, Manntech offers industry leading design and engineering, with a team of well experienced facade access experts able to assist in developing a fit for purpose solution for all building structures.

In 2022, Manntech looks forward to continuing to provide innovative facade access solutions worldwide, with a series of new projects currently underway.

Learn about the developments below.

1180 Peachtree, Atlanta

The 1180 Peachtree, or Symphony Tower, is a 41-storey mixed-use tower located in Atlanta in the United States. Originally constructed in 2006, the Pickard Chilton designed skyscraper is home to LEED gold certified office and retail space. Manntech have been chosen to deliver a pair of replacement Type 4.2 building maintenance units on a vertical track system. The BMUs were chosen for their suitability for installation on buildings where the roof is non-load bearing or there is insufficient space available. The challenges of this project include remaining sympathetic to the buildings unique facade design which features two fins, each of which are illuminated nightly to create a contrast against the skyline.

52 Martin Place, Sydney

52 Martin Place is a 36-storey A Grade office tower located in Sydney, Australia. With a 5-star energy rating and lower-level facilities including cafes, restaurants and car parking, the building features a coloured glass facade. Manntech has been chosen as the preferred facade access provider because of a proposal that features a building maintenance unit suitable for installation via elevator rather than with a mobile or side crane. Upon delivery, the Type 6.1 BMU will run along a horizontal track system and feature programmed automatic positioning.

Porsche Design Tower, Stuttgart

The Porsche Design Tower Stuttgart will be one of the tallest buildings in Stuttgart and will house an exclusive 4-star superior hotel – Radisson Blu. The restaurant and bar on the tenth floor come with a large roof terrace and a breathtaking view of Stuttgart's city centre and the Killesberg. There will also be generous office space in the building. To sustain these views, Manntech has been contracted to deliver a facade access solution consisting of a stationary Type 6.4 crane type BMU anchored on the roof. The predominant challenge of this installation will be navigating the complex building facade due to a huge terrace area. The proposed building maintenance unit is therefore designed to include a cradle platform that can avoid this space.

Contact the team to discuss how Manntech can help deliver a facade access solution for your building.