News
Safety is an integral part of all Manntech operations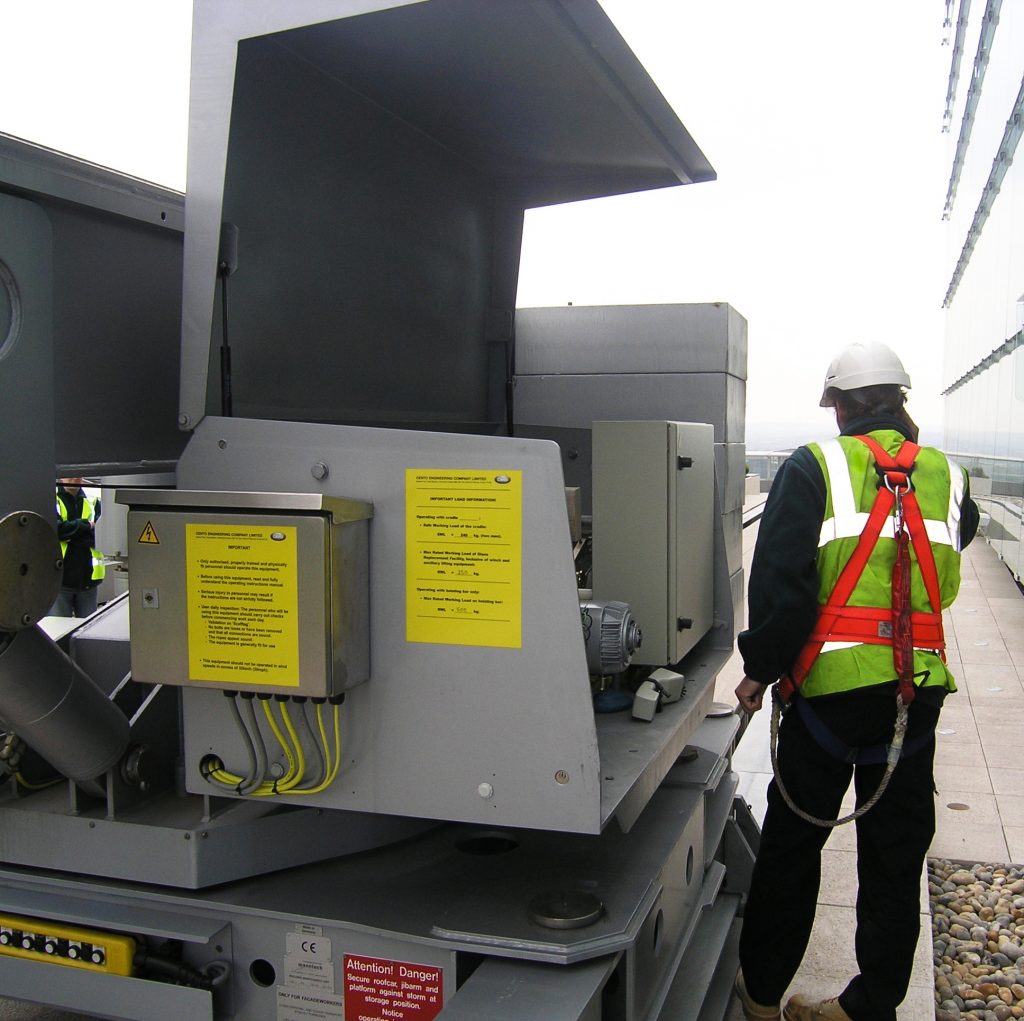 Mann

tech

is world-renowned as a leading supplier of facade access solutions with a history of high-quality German engineering stretching back over 60 years and a commitment to continued innovation.

Safety has always been the central overriding concern throughout every stage involved in the development, delivery and operation of every Manntech building maintenance unit. Between Manntech's expert design and engineering teams, dedicated production facilities in Europe and a global footprint, choosing a Manntech façade access system means continuity of service and an unwavering commitment to safety at every stage in the process.

The Manntech design and development process focusses on creating the most appropriate facade access solution for the specific needs of each individual building and location. In practice, this often means developing bespoke building access systems to deliver the features and functionality required for comprehensive coverage, efficient operation and, above all, the safety of operators, residents and the wider public. Depending on the details of the project concerned, ensuring the highest possible standards of safety involves dealing with the challenges of building size and geography such as slopes, angles, curves, overhangs and recesses, all while remaining compliant with international, national and local regulations and standards. In some cases, the design must also be tailored to meet the safety requirements of local conditions such as weather events, climate and seismic activity. As a default, Manntech Building Maintenance Units are compliant with EN 1808 standards.

These carefully considered designs are brought to realisation at Manntech's own production facilities where highly skilled teams manufacture every Manntech system to the highest professional standards using high-quality components from trusted suppliers. This part of the process includes extensive testing of mechanical and electrical operations with assembly of the Building Maintenance Unit in-house and rigorous life cycle testing based on both European and American International standards compliant with ISO 9001.

Safety remains the primary concern throughout delivery and installation, including making special adjustments and developing bespoke solutions in cases where lifting the BMU into position is particularly challenging and, for instance, the Unit needs to be designed with all component parts meeting weight and size limitations.

It is important to remember that appropriate programs of maintenance and operator training are vital to the continuing safe operation of any building access system and to avoiding undue risk. Manntech's building access equipment comes with a range of safety features that can provide peace of mind alongside this, including independent safety brakes for hoists and spindle mechanisms, overload systems for cradle suspension, slack rope control, protection of components from climate conditions, 'dead-man's' control and emergency stop buttons at each control panel, as well as independent emergency shut-off for all relevant safety movements.

Get in touch to learn more about Manntech's engineered to order façade access solutions.