News
Spotlight on the Middle East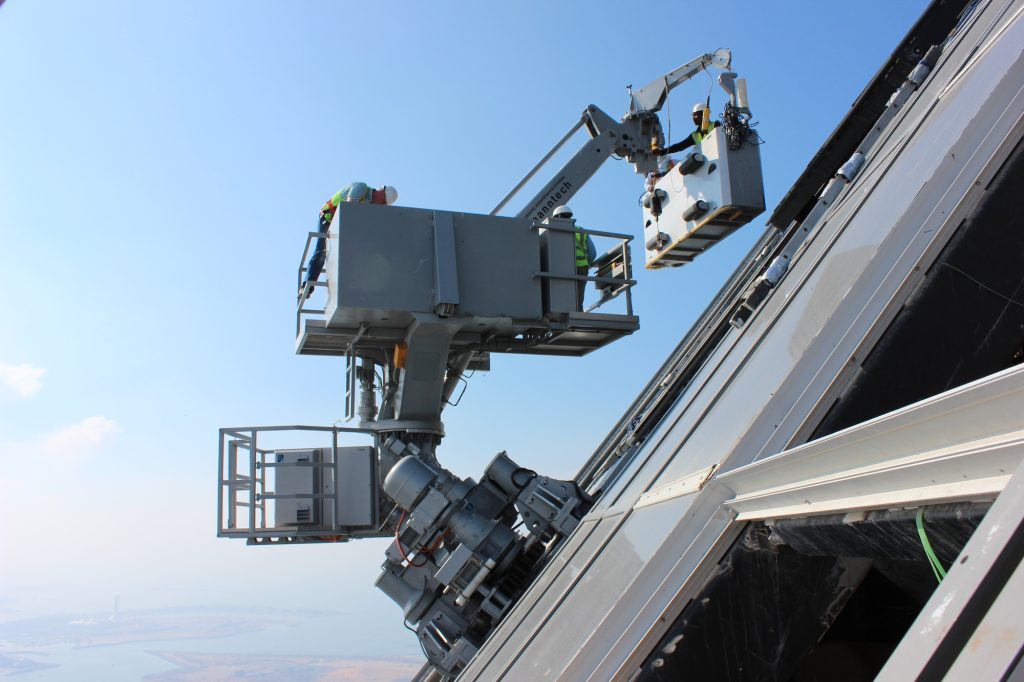 In 1999, just one building stood over 200 metres tall in the Middle East. Today, this number has skyrocketed to a total of 191, with the world's tallest building, the Burj Khalifa located in the now ultramodern city of Dubai.
Mann

tech

, having the longest history of innovation in delivering end to end facade access solutions for the world's most complex architectural structures, has produced many of the facade access systems in operation within the Middle East.

World Trade Centre, Abu Dhabi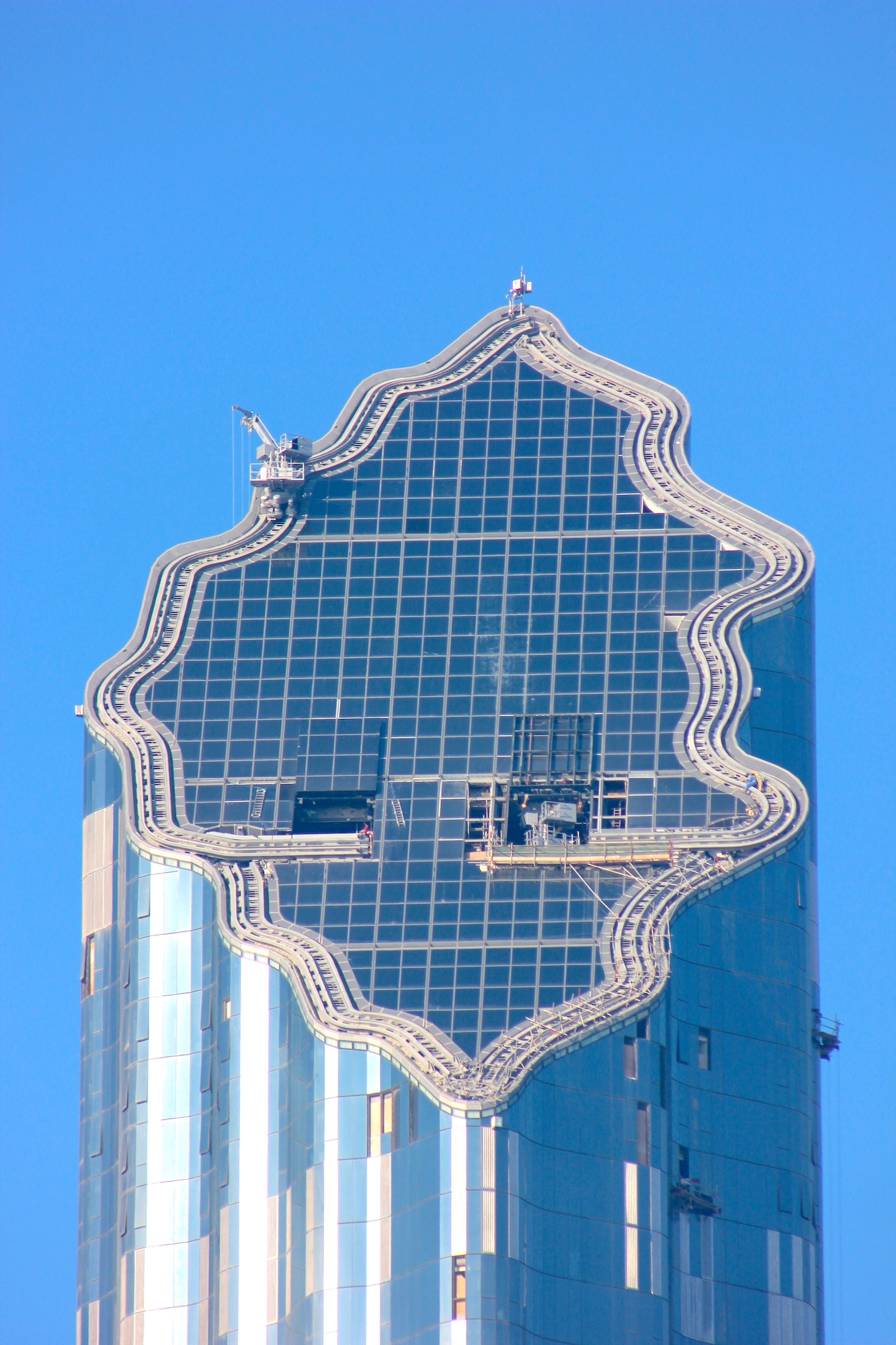 The World Trade Centre in Abu Dhabi features two skyscrapers standing at 382 and 278 metres. The mixed-use buildings house some of the city's most luxurious residences, office spaces and a hotel alongside world-class restaurants and retailers.
Manntech delivered four custom climbing building maintenance units which are designed to be hidden from view when not in use, in addition to 250 tons of track on each tower to provide comprehensive access coverage. This solution was in response to the requirement to preserve the aesthetic integrity of the building's distinctive curvilinear shape designed by Architects Norman Fosters.
Elite Residence, Dubai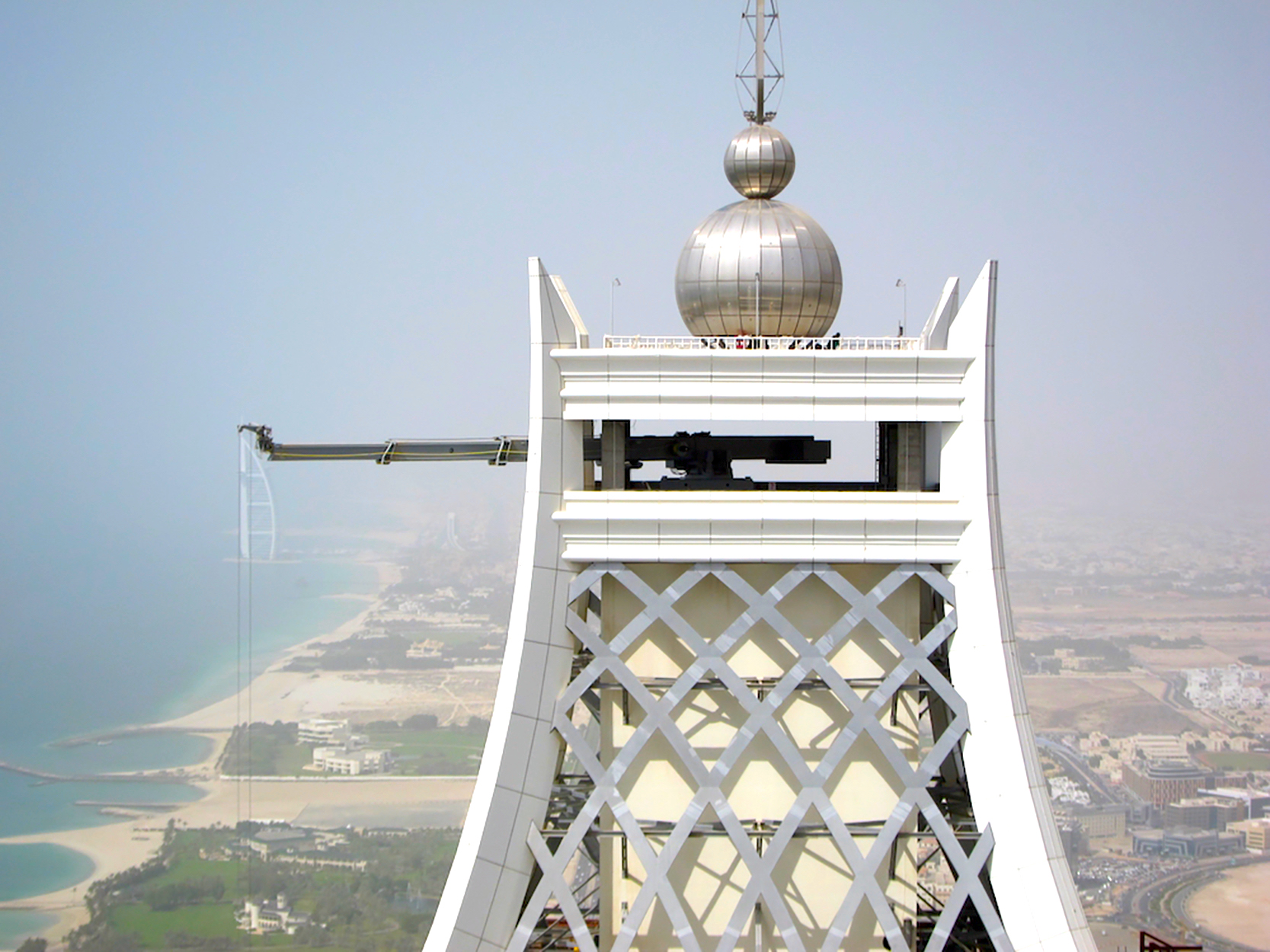 Located in the Dubai Marina, amongst innovative architectural developments, the Elite Tower is a 380-metre-tall residential skyscraper. Home to 695 apartments, the building is the fourth tallest residential building in the world.
Manntech delivered a solution consisting of a single BMU with a triple telescopic jib made up of four sections which provides an outreach of 26.5m. This unit was required to service the entire facade and fit within a very small designated area at the top of the building, installed before construction of the roof was completed around it.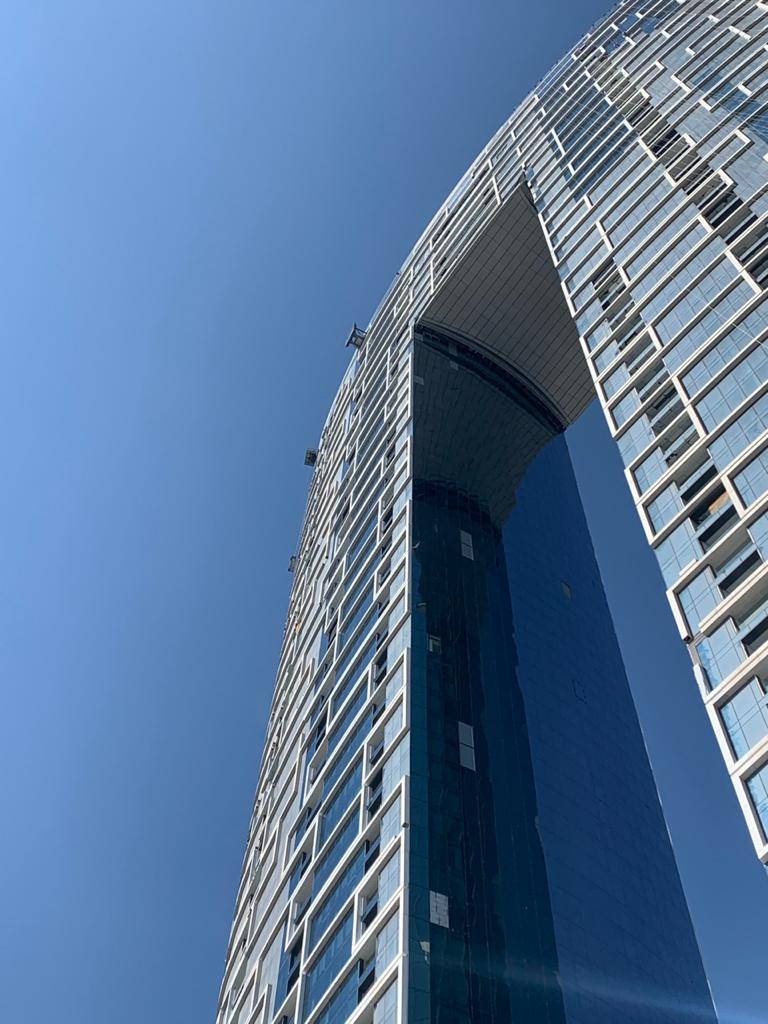 The Jumeirah Gate represents a luxurious high-end mixed-use development also located in the Dubai Marina. The unique design features two towers reaching a height of 301 metres, with each linked by two large scale steel bridges; one at the base of the towers and one at the highest levels.
Manntech, alongside CoxGomyl, developed a facade access system consisting of two BMUs on each tower. The first is located between floors 74 and 75, and the second in the bridge at levels 63 and 64. All four are designed to be completely hidden from view when not in use to maintain the integrity for the KILLA Arch Design & WSP designed building.
Manntech's portfolio within the Middle East also includes the Addax Tower, Al Hamra Tower, The Pad, C12 Tower and Iris Bay, demonstrating a true understanding of the requirements for facade access within the region. Contact the team for information on the range of facade access solutions available and a quotation to meet the needs of your project.