News
The Engineered Difference – How Manntech's excellence in engineering produces superior facade access solutions that stand the test of time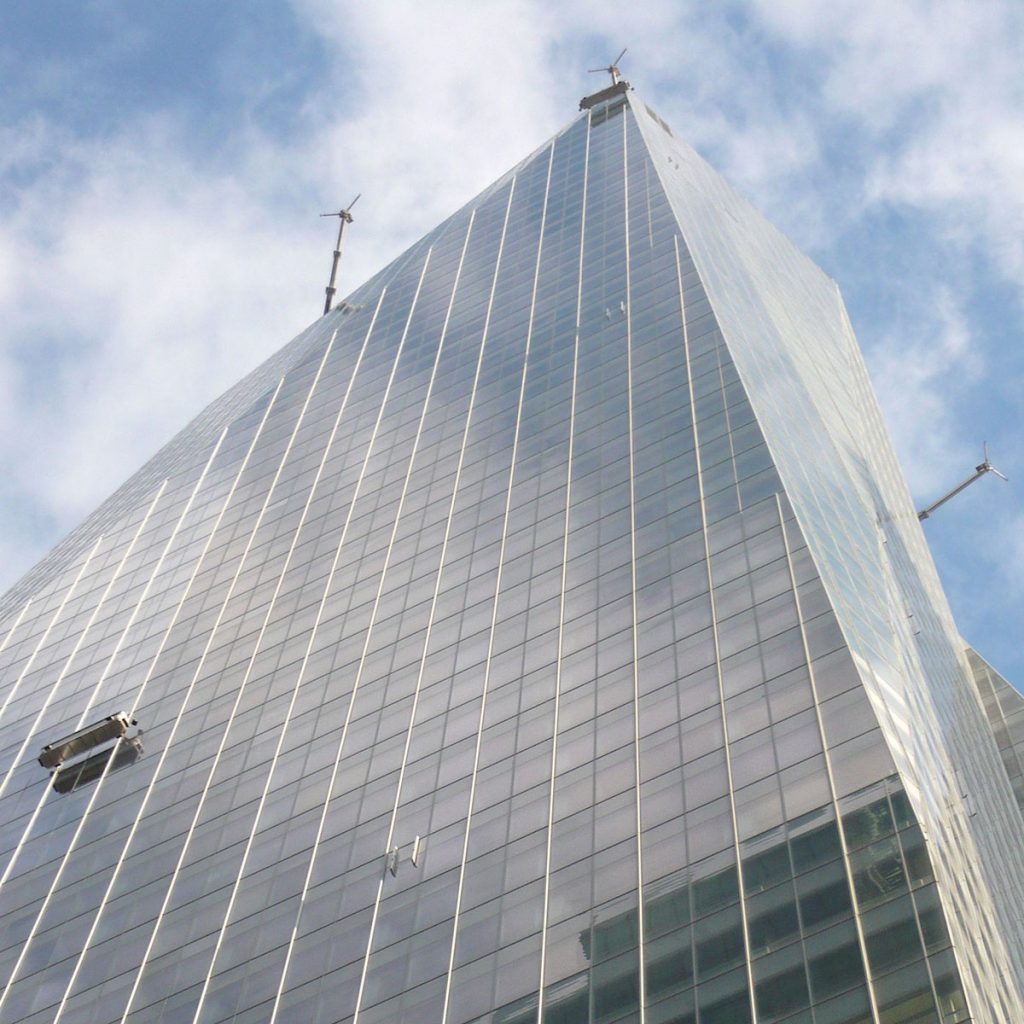 Mann

tech

building maintenance units (BMUs) are recognised the world over for their superior quality. This reputation is based on a history of almost 70 years as an industry-leader of German-engineered building access systems, and an extensive portfolio of over 8,500 successful installations which show a continuing culture of constant innovation right up to the present day.

Manntech remains at the heart of high-quality engineering with modern production facilities based in Germany. Around 100 highly skilled people are employed in areas including design, mechanical engineering, electrical engineering and assembly testing of facade access systems, with key components and high complexity cradles all produced in house.

This spirit of innovation and problem-solving ability has often been called upon where buildings of record-breaking scale, complex geography or unprecedented architectural vision are concerned. Time and again, Manntech has risen to the access challenges presented by unique structures with bespoke building access systems to meet the specific needs of the project. In fact, the Manntech team has pioneered many of the advances and new approaches in facade access system engineering and technology which have since become widely mirrored by other providers.

In addition to a long history of innovation and development, Manntech's façade access products are also known for their robust and reliable design and engineering. This offers a long service life for every Manntech BMU, spanning multiple decades before any major refurbishment or replacement considerations are required. Detailed fatigue calculations can be carried out to meet specific codes or an individual stakeholder's specifications.  Manntech's designs are also based on a minimum of 30,000 cycles of max. load amplitude acc. EN1808 which is the highest baseline cycle rating in the industry. Many Manntech building maintenance units can still be found in place and operating reliably after more than 30 years in service. Manntech engineered BMUs are optimised to eliminate stress peaks and the incidence of cracks appearing in welded structures. Components such as drives and guides are also designed to operate with minimal vibration, wear and additional loads through approaches including rollers and automatic greasing systems.

Manntech's commitment to excellence in engineering is focused on optimising the quality, reliability and life cycle of every building maintenance unit, ultimately delivering the best possible functionality and performance while maximising return on investment. Get in touch to find out more about Manntech's engineering difference.