News
Innovative custom solutions to meet the access challenges of the world's supertall buildings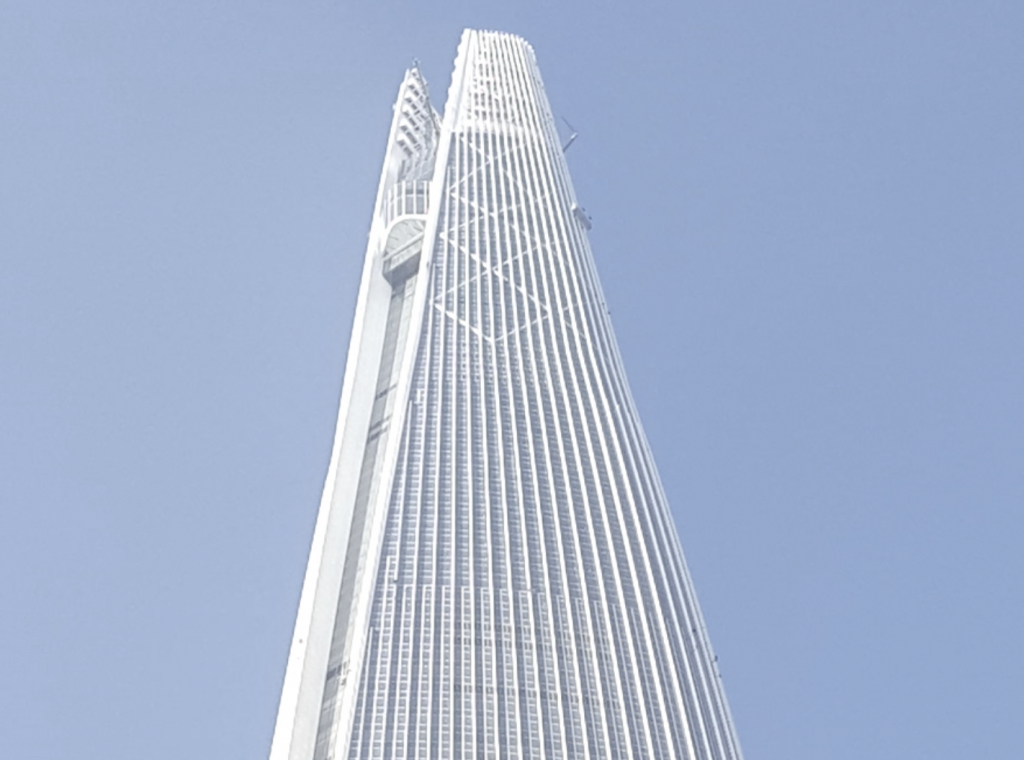 According to the criteria set out by the Council on Tall Buildings and Urban Habitat, the 'supertall' designation applies to buildings of 300 metres or more, while a 'megatall' building must reach 600 meters or over.
Although the prevenance of super- and megatall buildings is growing, and the trend seems set to continue, the CTBUH also point out that buildings reaching these significant heights are still part of a relatively exclusive club, with 145 supertall buildings worldwide and only 3 completed megatall buildings.
Manntech hold a well-earned reputation for pioneering advances in German-engineered building maintenance systems and a portfolio of customised solutions for the most challenging building access projects in the world. Based on this culture of innovation and problem solving, Manntech have been called on time and again to design and manufacture bespoke access systems for supertall buildings which push the boundaries of what is achievable in construction and require a building maintenance system to match their ambition.
Shanghai Tower is among Manntech's landmark projects. This is the second tallest building in the world and one of the select few designated as 'megatall' at 632 metres and is also home to the first 3D climbing BMU to be installed anywhere in the world.
Ping An Finance Center, Shenzhen holds the title of CTBUH's fourth tallest building worldwide at 599 metres and 115 storeys. Developing an effective building maintenance system for a building of this scale was a particularly important ingredient in the success of this bold project due to the unusual facade. In order to withstand the salty atmosphere of the building's coastal location, the facade is made up of 1,000 tons of stainless steel, making it the world's largest stainless steel facade. Delivering comprehensive building access coverage required no fewer than 13 Building Maintenance Units (BMUs). Not only was the scale of this building a significant challenge, but the architectural aesthetic was also a key issue. A wide range of customised BMUs including machines with single and double knuckle jib designs were developed to be concealed within the side of the building when not in use, while five additional BMUs with hinged jibs and a particularly compact parked profile are concealed by the pyramid spire.
Lotte World Tower, Seoul is designated as CTBUH's fifth tallest building in the world and, once again, Manntech were entrusted with delivering a building maintenance system capable of meeting the demands of a supertall building. Beyond its scale, the slender form of this gently sloping, conical building also presented building access challenges which required a customised approach. Seven crane-type BMUs make up the complete building access system. The project called for four BMUs to be located within a very limited space within the building. Manntech were able to deliver BMUs which rotate inside the building to achieve a particularly compact parked position while providing the functionality demanded by the scale of a supertall skyscraper, with telescoping jibs and articulated arms.
Manntech's track record of successful building access installations for many of the world's tallest, record breaking structures is testament to our ability to develop innovative building access systems for each new challenge.