News
Maintenance services to ensure long term solutions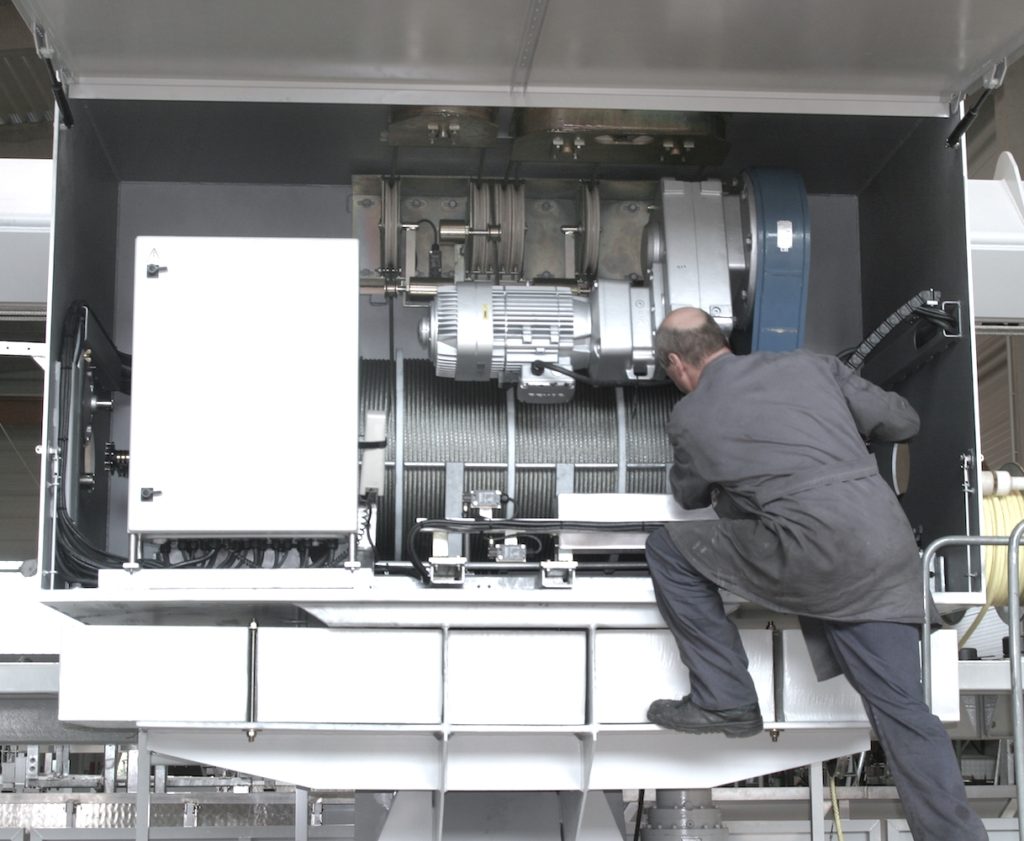 Mann

tech

's global service team are fully qualified to keep your facade access equipment working at optimum performance.

As the longest-established BMU specialists with over 60 years' experience in the industry, Manntech have always designed, engineered and installed building maintenance systems which are built to last and deliver a valuable long-term investment in the upkeep of your building.

From your everyday car to the most complex and unique feats of engineering, any machine will require proper maintenance by qualified people. This is a vitally important factor in protecting your investment and ensuring that your facade access solution continues to provide optimum functionality. Paying clients and tenants expect to consistently enjoy the natural light, comfort and stunning panoramic views which tall buildings and generous windows offer them. Failing to make arrangements for proper maintenance of your building access system can mean unnecessary down-time, leaving you to deal with an increasingly unsightly building and the resulting complaints. Even more importantly, regular maintenance of building access equipment is vital in meeting your responsibilities to ensure the safety of operators, building residents and the general public.

Manntech's global service team are fully qualified to keep your facade access equipment working at optimum performance. This includes personnel which Manntech employs and trains directly as well as licensed, certified maintenance and installation subcontractors that are trained specifically on the mechanical and electrical requirements of our systems, allowing you to mitigate the risks of having another party provide maintenance. Your equipment, your property and above all the safety of your people are all too valuable to leave the service in the hands of unqualified parties.

Manntech's 11 service centres are located worldwide across Europe, North America, Asia and Australia. This network provides well stocked service centre facilities, ensuring prompt delivery of parts to avoid machine downtime and the resulting deterioration of your building.

The service team provides Manntech with the flexibility to provide continuing support for the most complex installations all over the world. Our highly trained service professionals can provide both scheduled, routine maintenance and emergency response as required.

Petronas Towers is an outstanding example which shows both the inherent longevity of Manntech's building access systems and the benefits of proper maintenance by trained professionals. Opened in 1988, it remains one of the most instantly recognisable skyscrapers in the world. To this day it is still the tallest twin tower building in the world and features the highest skybridge in the world. This iconic status has been preserved and protected by the practical and innovative building access solutions Manntech installed. With proper maintenance, the original machines have continued to perform well over 20 years of service. Our machines are scheduled to be overhauled after this length of time in use and are expected to provide optimum facade access performance for another 20 years to come.