News
Manntech building maintenance systems overcome the challenges of restricted roof space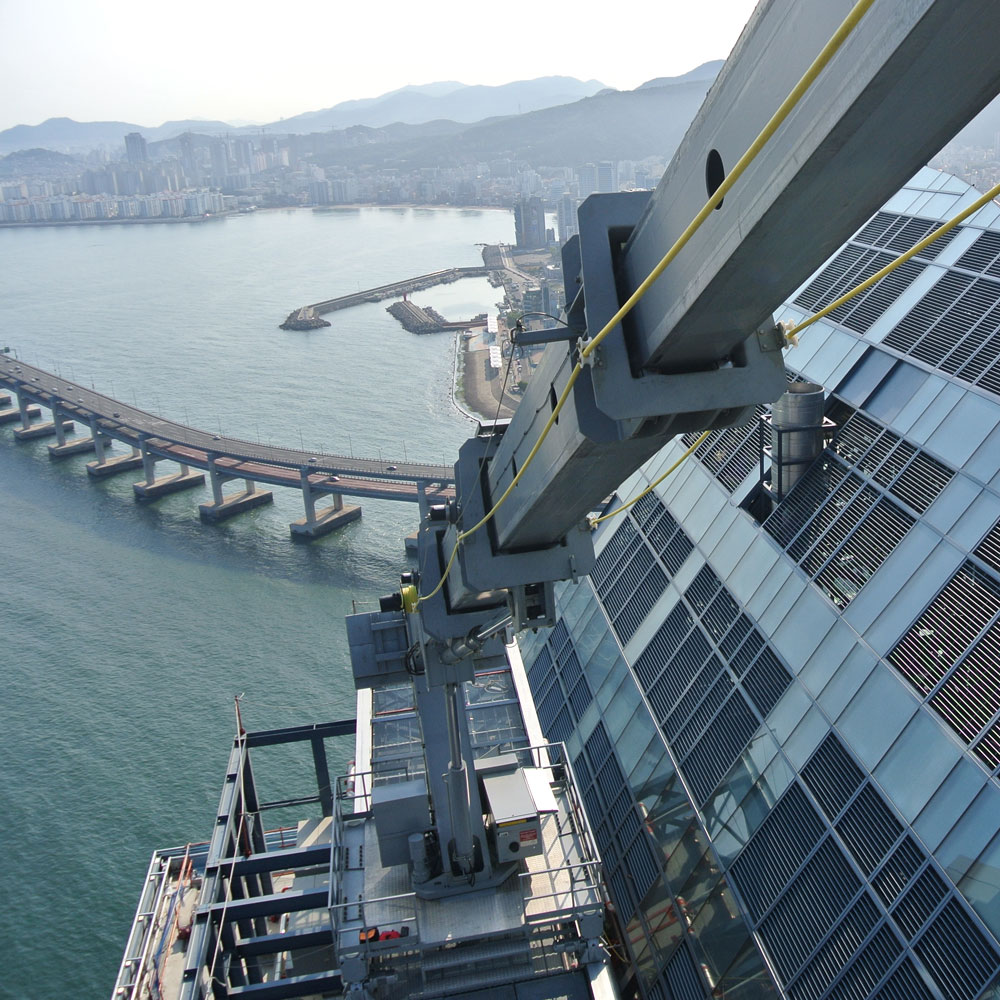 As a driving force in the development of innovative and creative facade access systems,
Mann

tech

routinely deliver bespoke solutions designed to overcome a wide range of practical and aesthetic challenges.

Manntech have worked closely with many of the boldest architects and developers to engineer a building maintenance system tailored to their specific needs on each and every project. The high-end of architectural tall building design has been consistently moving away from rectilinear 'big box' forms for some time. The roof is often conceived as an architectural feature in itself and part of the wider complex geography of many of today's most adventurous building projects. In tandem with this, there has also been a notable trend towards more imaginative use of all available space, including the space at roof level, and a greater emphasis on providing building residents, tenants and visitors with amenities such as roof gardens.

These factors have impacted the requirements for facade access systems, and for many of the most exciting tall buildings in the world today there is no clear flat roof area for a standard Building Maintenance Unit (BMU) to operate effectively. As an industry leading name in bespoke facade access solutions capable of overcoming varied challenges, Manntech have often been called upon to develop an innovative and technically imaginative building maintenance system for buildings with limited roof space.

A number of these specific challenges were in play during the development of the facade access solution for Elite Residence in Dubai. The highest part of the 380 metre tall skyscraper tapers and curves inwards towards the spire. The requirements for the building maintenance system were therefore very specific, with no open roof space available and a small predesignated area for a single BMU to be located underneath the spire feature. In response, Manntech developed a tailor-made BMU which was sufficiently compact to fit in the limited space but also provided the necessary functionality required of facade access systems for buildings of this scale and complexity. A telescopic jib arm with four sections provides an outreach capacity of 26.5 metres while the cradle can be launched from four locations in order to provide access to all facade elevations. This combination of compact form with high-level functionality also required a precisely calculated control system in order to ensure optimal safety standards and prevent collisions.

With over 50 years of experience in developing highly engineered bespoke facade access solutions, Manntech are ideally placed to overcome a wide range of building access challenges. Contact us to discuss how we can help you discover the ideal solution for your facade access needs.