News
The practical and aesthetic benefits of flexible monorail systems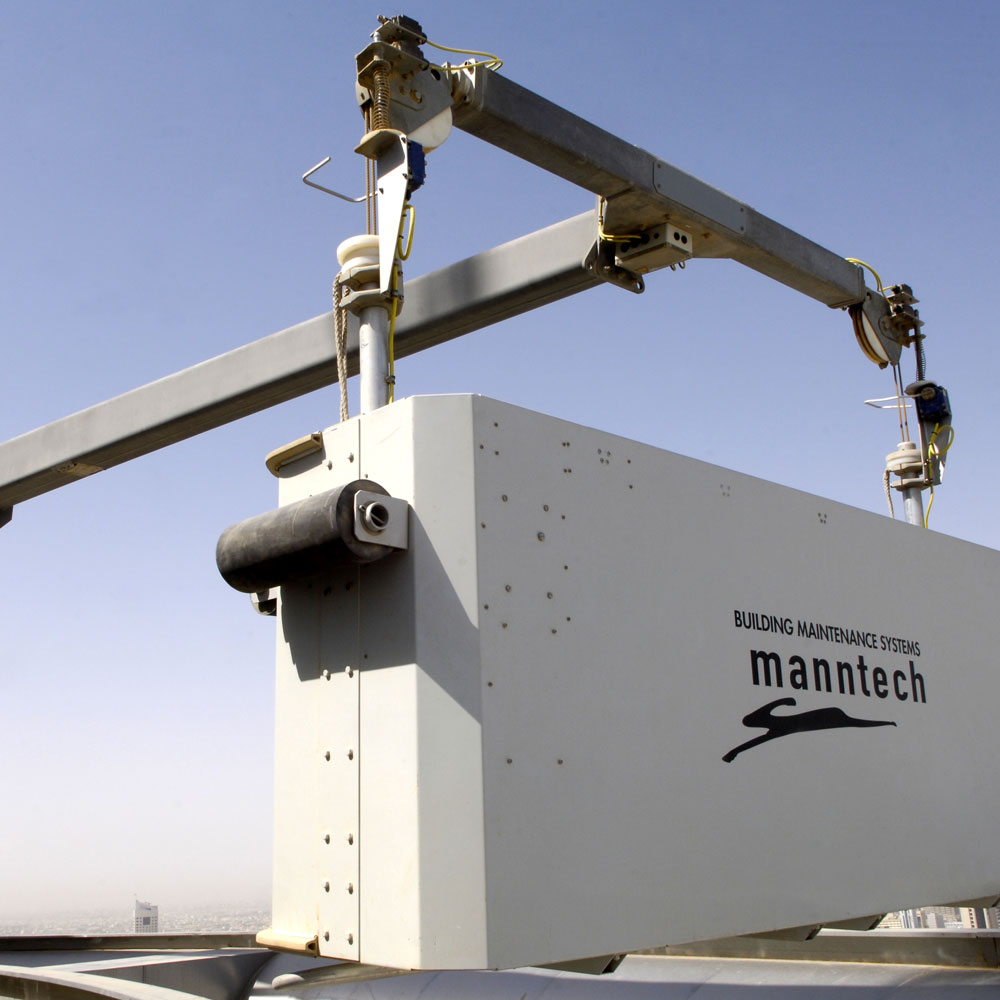 Mann

tech

is a leading provider of bespoke facade access systems specifically developed to address the facade access challenges presented by each individual project.

In practice, this often means drawing on a range of techniques and approaches to achieve the required functionality in practical terms and provide reliable, efficient cleaning coverage and maintenance provisions. While this is all geared towards preserving the exterior beauty of the building, the visual impact of the building maintenance system itself is also a key consideration in many cases. It is common for clients to specify that Building Maintenance Units and their associated infrastructure do not interfere with the carefully considered artistic vision which has been established for the building.

Monorails can often form an attractive solution for facade access systems in an array of circumstances. They can be deployed, for instance, where structural or space issues make a roof-based Building Maintenance Unit (BMU) unworkable or at best an inelegant solution. Monorails can also be deployed in combination with a roof-based crane-type BMU to deliver a more comprehensive building maintenance system which meets the challenges of particularly hard to reach areas such as curving, slopping or rounded surfaces as well as overhangs and recesses.

In terms of building aesthetics, monorail facade access systems can also represent an attractive choice. Due to their high degree of flexibility monorails can be deployed particularly discreetly in order to blend seamlessly with the features of the building. Monorail tracks can, for instance, be designed to operate effectively with a BMU travelling horizontally, vertically or on an angled facade surface. The tracks are commonly wall mounted and are often selected as a visually unobtrusive option for the building maintenance system, sometimes being concealed within the architecture of the building itself.

Monorail systems have been utilised successfully in a number of Manntech projects. The Dr Chau Chak Wing Building, Sydney, for instance, is a highly complex addition to the city's University of Technology and the first building in Australia designed by the world-renowned Frank Gehry. The facade varies between sections of hand-laid bricks with intricate curvatures and a dramatic glass shard curtain wall. A monorail provided a key ingredient in the bespoke facade access solution for this unique building, with the system discreetly built into the facade soffits to effectively access this complex form while avoiding any negative impact on the all-important architectural vision.

Manntech have the design and engineering expertise to offer our clients an extensive range of facade access solutions. With a long history of innovation we can draw on both established technologies and emerging approaches to deliver the optimum facade access solution. Contact us to explore the best options for your next project.