News
Why refurbish Manntech facade access equipment?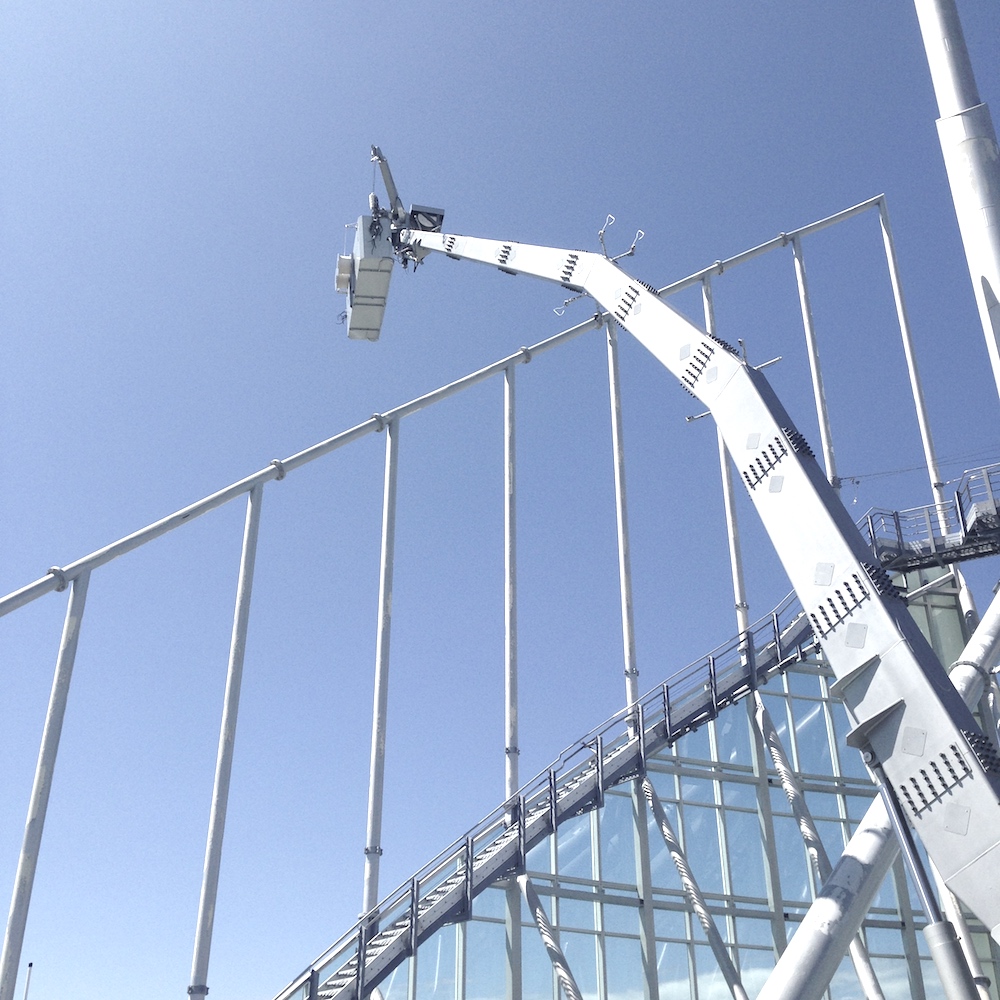 Mann

tech

is recognised globally for advanced German high quality engineered building maintenance units. Many of Manntech's facade access systems are still operating flawlessly after decades of service, thanks to 60 years of experience in developing industry-leading technology.

Manntech offers a range of solutions tailored to enhance the efficiency of all Manntech products. This includes the provision of complete refurbishments for the entire range of facade access systems as a part of a full solution offering.

Regardless of location across the globe, dedicated service technicians can effectively manage the complete refurbishment process from the initial evaluation to the final installation and re-certification, offering a variety of benefits.

Lowered cost of ownership

When it comes to ageing facade access equipment, the cost of repairs for unanticipated breakdowns can sometimes outweigh the initial expenditure in a comprehensive refurbishment. Similarly, a replacement may be impossible if some parts are still functional. A comprehensive proposal is provided to assist customers to make an informed decision regarding the cost-effectiveness of each refurbishment.

Improved productivity

All refurbishment projects are completed in line with the most current industry standards, which means that the most cutting-edge technology is always employed, resulting in greater operational efficiency and productivity.

Upgraded safety features

Regulations governing safety and working at heights in the workplace might change quickly. Refurbishments provide an opportunity to improve the systems that ensure operator safety and ensures that the equipment complies with all local regulatory requirements.

Additional site value

Refurbished facade access equipment can increase the value of the building on which it is installed. Facade maintenance can guard against damage caused by environmental conditions or pests and ensure its long-term condition and increase its market value, making it a wise investment for the future.

A case study that exemplifies the success of implementing a Manntech refurbishment solution is the 35-metre building, Fashion House, in Munich. Manntech recently developed a comprehensive refurbishment solution for the tower's existing 59-year-old BMU. Improving upon the features of the original unit, the factory refurbishment offered modern technologies including a four-rope suspension system replacing the previous twin-rope setup, electrical upgrades, a new cradle, and a foldable jib.

Learn more about the process of refurbishing Manntech facade access equipment or contact our expert team for a quotation to meet the needs of your current project.