News
Safety features and policies to protect us all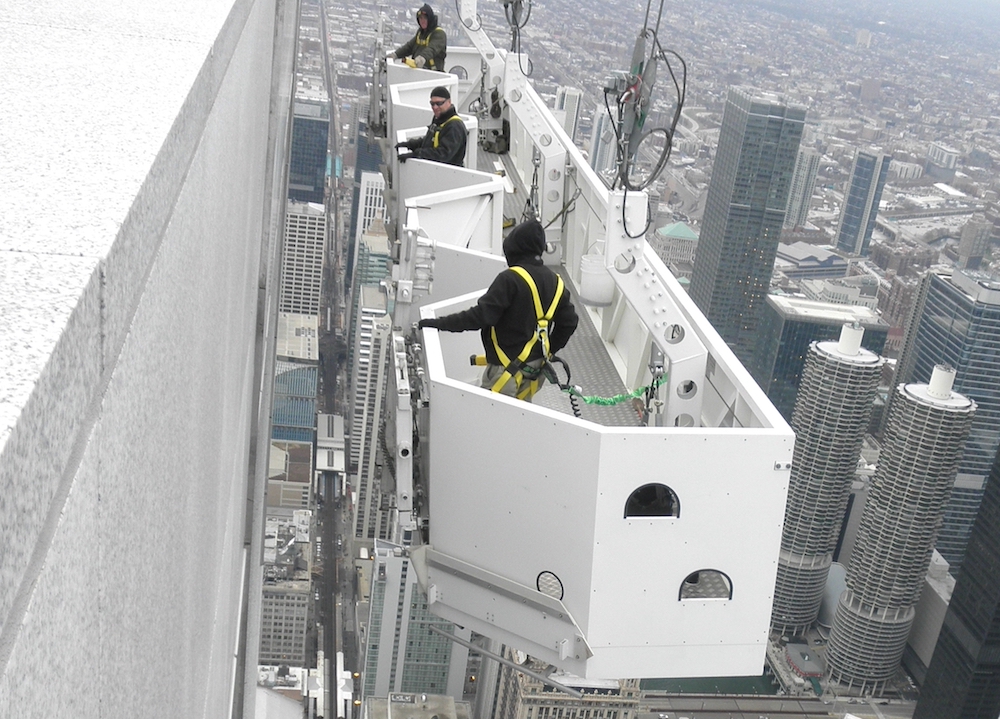 The safety of Building Maintenance Unit operators working at height, building tenants and the general public is at the core of every building access system project 
Mann

tech

 undertake.

The safety of Building Maintenance Unit operators working at height, building tenants and the general public is at the core of every building access system project Manntech undertake. With a proud history stretching back over 60 and a highly qualified and trained global team, our highest priority is always concentrating on the highest possible safety standards in every building access system we deliver. From the design stage and the manufacturing process through to installation and maintenance, Manntech are aware that the matter of safety is in our hands and a responsibility taken seriously. This is evidenced by the reputation for quality and reliability, with many machines still in operation and passing current safety inspections more than 45 years later.

Design

Operational safety is the central guiding principle of every facade maintenance system Manntech designs. Whatever the challenges the building presents in terms of shape, materials, slopes, angles, atriums and balconies, the most important factor must always be safety. Precision design work guarantees solutions that provide safe access to all parts of a facade and each Manntech building maintenance system complies with all of the applicable national and international standards and regulations.

Some of the key safety features Manntech's designs include:
Hoist mechanisms with independently operating safety brake
Spindle mechanism with independently operating safety brake
Cradle suspension with overload switches
Rope spooling mechanism with electrical slack rope control
Traversing gears with heavy duty gripping claws against derailing
Highest protection of all electrical parts exposed to climatic elements
Dead-man's control for all movements as well as emergency-push button stops at each control panel
Electrical monitoring and automatic shut-off of all motors when end positions are reached
Independent emergency shut-off for all relevant safety movements
Manufacturing
Manntech ensure the safety aspects of the design are executed with precision through our own European manufacturing facilities in Germany and the Netherlands. The company employs 90 highly skilled employees across the production facilities, producing on average 150-180 Building Maintenance Units each year. As well as ensuring safety by undertaking our own mechanical and electrical engineering, rigorous factory assembly testing of all access systems also takes place prior to shipping. It goes without saying that each system developed, assembled and manufactured at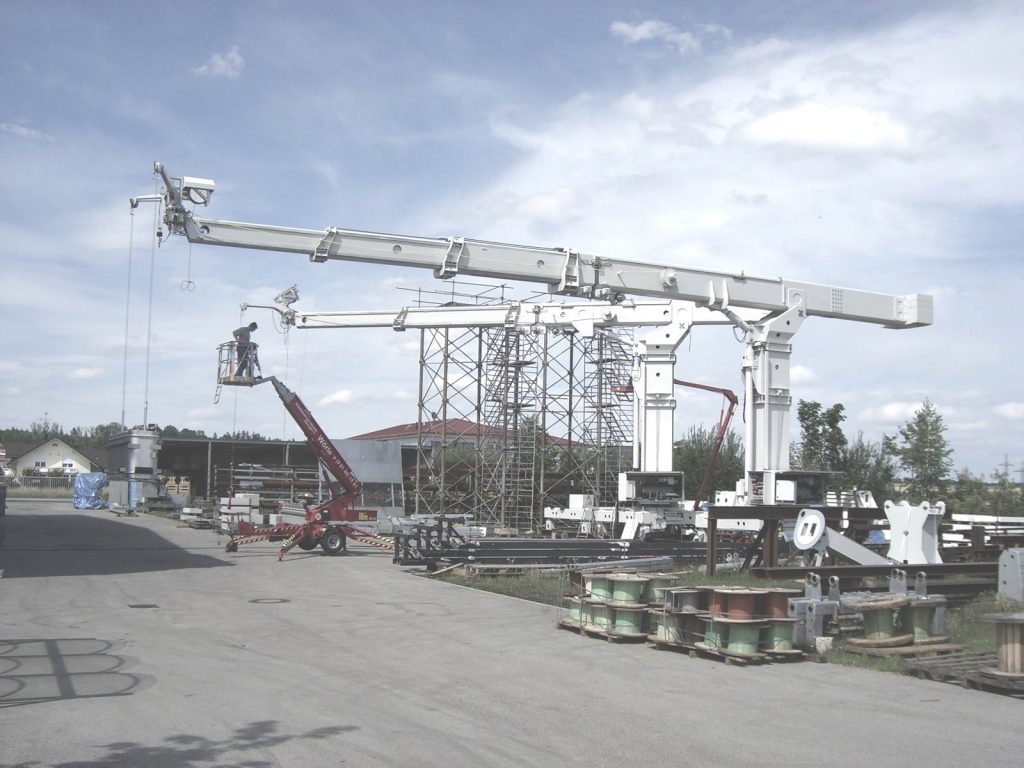 Installation
Manntech's dedicated technicians are part of a team who are all well trained and experienced. You can be sure they are fully educated in every site-specific safety programs and always fully committed to upholding best practice. All Manntech machines are painstakingly safety tested before handover. Where requested or required, Manntech can also deliver operator training. This can provide additional peace of mind by calling in the ultimate experts in the safe use of our machines to supervise your people in ensuring they follow the procedures that will guard their own safety and the safety of those around them.
Maintenance
Manntech's building access systems are always designed and built to last as a long term solution. A program of ongoing maintenance, however, remains an important part of meeting your responsibility for the performance and safe operation of any machine. Manntech can ensure your facade access equipment is working at optimal performance, allowing you to guard against the uncertainty of another supplier providing maintenance. Your access equipment, your building itself and, most importantly, the safety of your people and the general public are all too valuable to leave the service in the hands of unqualified providers.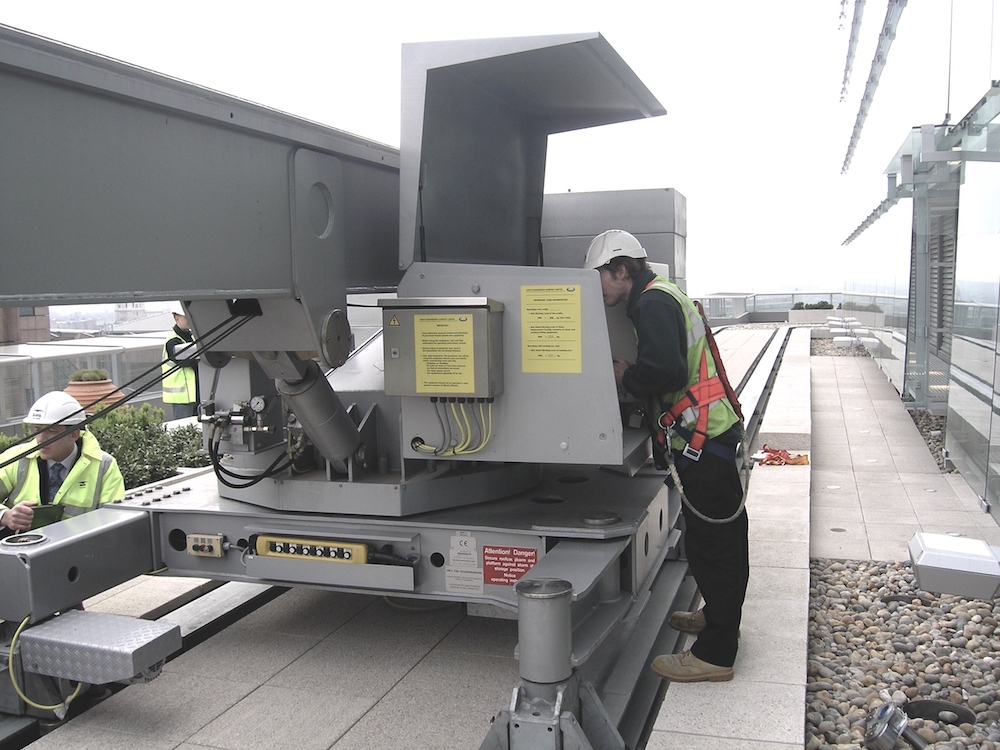 Safety is at the centre of everything Manntech produce and the company is constantly reviewing its safety features and policies in order to continue providing valuable safety programs as an integral part of our constantly developing product range.