News
Series 4 BMUs – Compact cranes that deliver on reach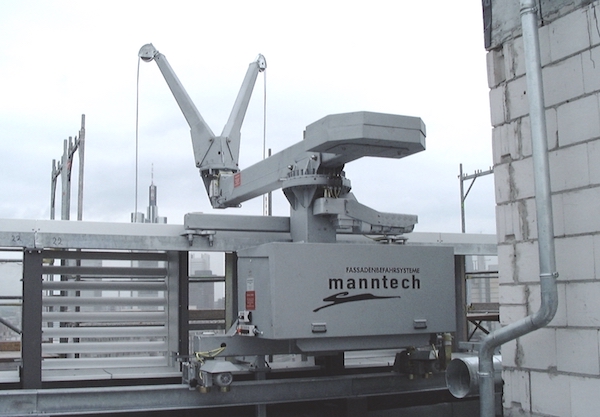 The Series 4 range can draw on and utilise high-quality modular parts to deliver individual solutions to suit the maintenance needs of any building.
Many buildings present a number of conflicting challenges to overcome when considering a facade access solution. The Building Maintenance Unit (BMU) might need to be compact due to a lack of space on the roof, because the roof area is utilised for other purposes or because the aesthetic needs of the building requires the building maintenance system needs to be hidden from sight when not in use. This might also be combined with challenging practical issues such as building terracing or other obstacles that need to be navigated, or a building form which otherwise requires greater machine movement to provide full coverage of the facade. 
The Series 4 range of compact crane BMUs are designed especially for conditions such as these and are individually composed and modified from a comprehensive modular range to suit each building geometry and height. 
The range of options available makes Series 4 BMUs highly flexible and adaptable. They can perform on concrete runways, be installed on track systems or directly connected to the building structure. Tracks can be laid horizontally or vertically along a parapet. In most cases the building maintenance system can be completely hidden from view when not in use, in a designated parked position away from the edge or in a garage. A high level of functionality is packed within these compact crane Building Maintenance Units, with standard proportionate projections of up to 40 meters.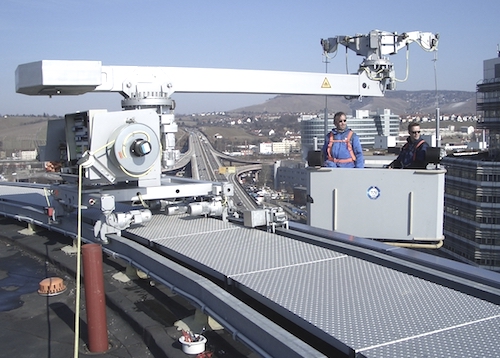 After construction was completed, Manntech was called upon to provide additional BMUs for this 420.5m tall building, with complex architecture inspired by traditional tiered pagoda, the building facade incorporates a gentle, gradual step design which tapers in towards the summit. The nature of working on a finished building meant roof space was very limited. Manntech delivered two compact crane type BMUs which were able to operate within the confined space available while providing a practical building access system with an outreach of 5.67m and coverage of the entire facade down to the ground floor.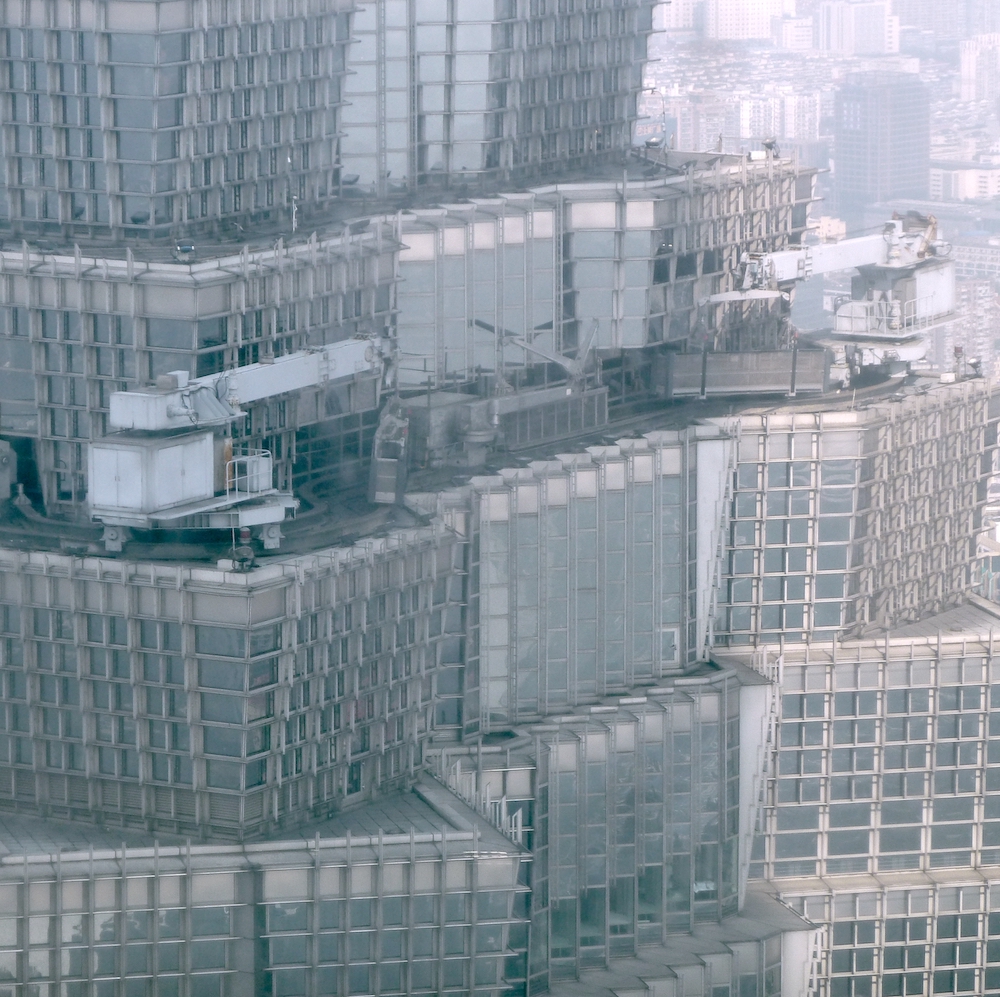 This imposing 44 storey skyscraper is the focal point of Liberty Place, a vibrant new urban development encompassing business, retail, dining and leisure. The access systems required needed to comprehensively service all of the buildings in the precinct, including the whole facade of the main tower and the roof fin, whilst preserving the aesthetic of the building. Among a range of access solutions, the main tower facade is serviced by a compact crane type Building Maintenance Unit on a track at roof level which provides the necessary outreach for full facade access in a compact, unobtrusive unit. 
With over 60 years' experience, Manntech's range of facade access systems such as the Series 4 range can draw on and utilise high-quality modular parts to deliver individual solutions to suit the maintenance needs of any building.