News
Replacement and refurbishment of aging systems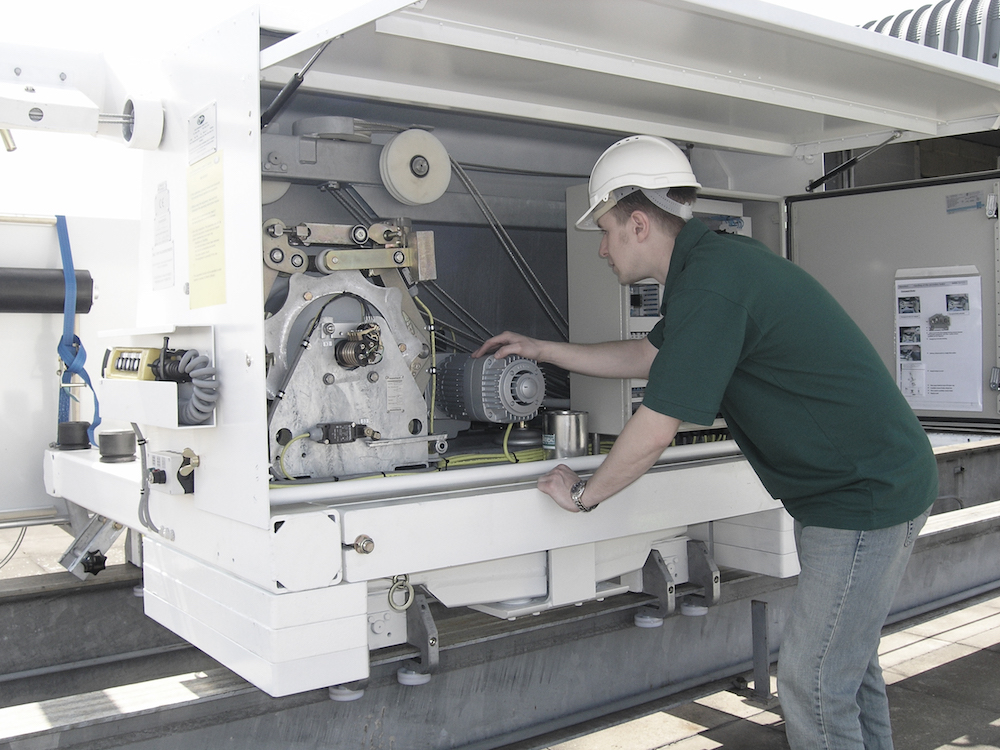 After many years of service, any machine will begin to show signs of age so it remains vital that regular maintenance is carried out.
Manntech's range of building access systems are always designed and engineered as a long term investment in the care of your building. Many of our systems can still be seen in use decades after installation.
However, any machine will begin to show signs of age after many years of service, so it remains vital that regular maintenance is carried out. Manntech's highly qualified team can often restore your facade access equipment to optimum functionality, allowing you to avoid the risks of having an untrained company provide maintenance. 
As the longest established building access provider in the world, Manntech has been part of the constant advances in technology and functionality that have transformed the industry over the last 60 years. There are instances where old Building Maintenance Units (BMUs) have been outstripped by these advances and are no longer fit for purpose. This can also mean customers have to spend more money annually to keep these older systems running. 
Providing a refurbished or replacement access solution for aging skyscrapers is one of the largest growing aspects of Manntech's services worldwide. Due to age, lack of functionality or specific damage, it sometimes becomes necessary to replace existing facade access equipment with the benefit of the most recent technological advances.  
Q1 Tower, Gold Coast, Australia 
Completed in 2005, Q1 is a supertall skyscraper which remains the 6th tallest residential building in the world and the tallest building in Australia. The landmark building dominates the skyline and it was officially recognised as one of Queensland's icons during the state's 150th birthday celebrations. Clearly, such an important and iconic building requires effective building access systems in order to maintain the facade and keep it in prime condition. Several years after opening, it became apparent that the existing Building Maintenance Unit (BMU) did not have sufficient reach to service the full exterior of the building and was also seriously corroding.  
Manntech was called upon to address these shortcomings and provided a new crane type BMU for a horizontal track on the roof. A key part of the replacement project was full scanning of the building and 3D modelling of the system to ensure that it would operate within the existing parameters of the building. Without the use of a tower crane, the system was designed so that each component of the jib could be transported in the goods lift and assembled utilising the old BMU as a crane.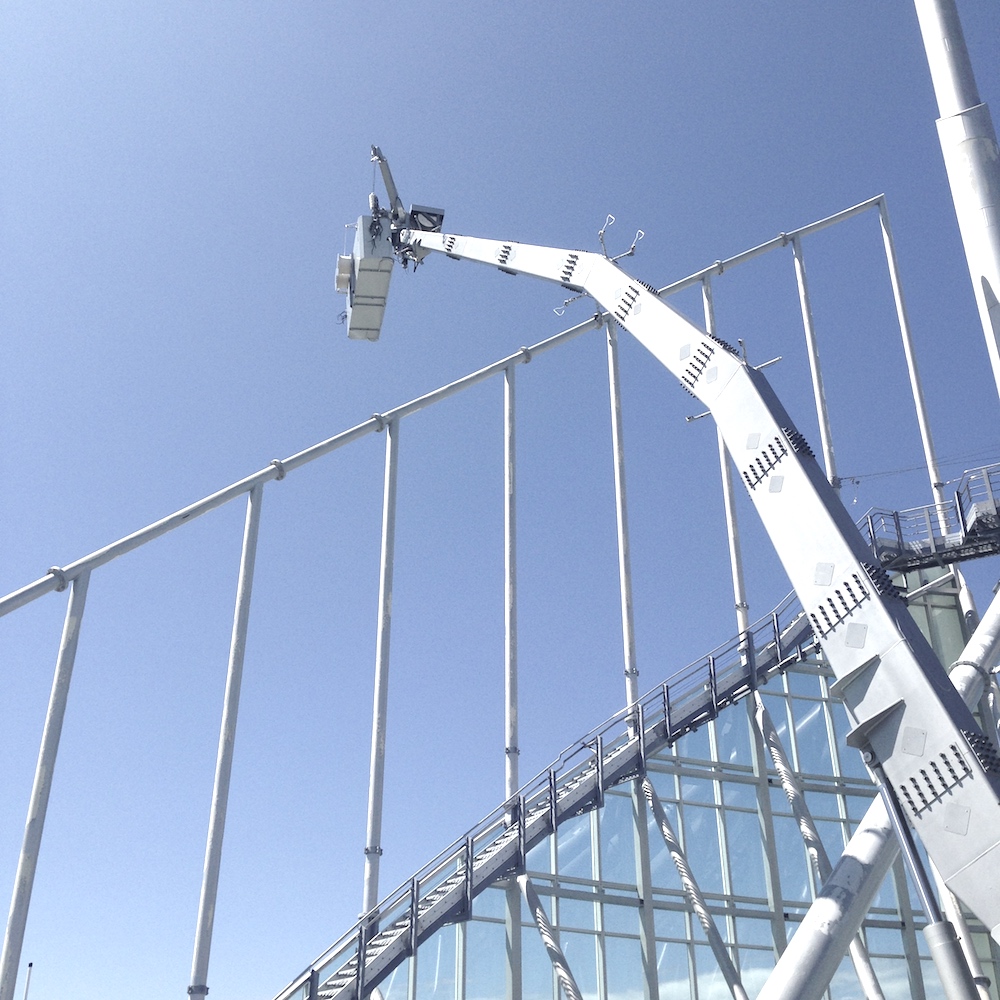 Completed in 1982, Fulbright Tower required a new facade access system after the old BMUs were seriously damaged during a hurricane. Without a building access system in place to carry out regular window cleaning and facade maintenance, there was concern about the impact on tenant relations. Access was also required for major work on many floors, as well as access for the introduction of new purifying 'negative air' machines. Manntech were asked to develop a single unit capable of navigating the complex architectural forms of the building and providing complete access to all areas of the facade. The solution provided was a custom-made, roof-mounted BMU with a telescoping jib capable of reaching all exterior walls, drops and steps. 
Again, installation on an existing building without construction cranes presented significant challenges. On this occasion, Manntech used a helicopter crane to transport the component parts of the new facade access system to the roof. After months of careful planning and collaboration, the installation (and the installation of another BMU on an adjacent tower) was completed in just two and a half days. 
Throughout projects such as these, Manntech's expertise, experience and ingenuity has provided older buildings with modern, efficient building access systems which better serve their current needs and will maintain them in pristine condition for many more years to come.