News
Taking to the skies: installing a Building Maintenance Unit via helicopter!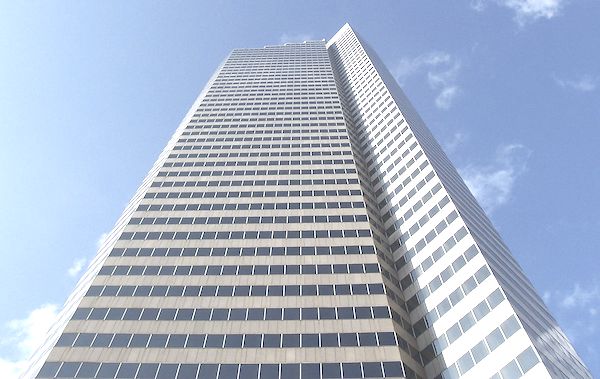 A new facade access system was required for Fulbright Tower, a 52 storey skyscraper in Houston, after the old Building Maintenance Units (BMUs) were seriously damaged during a hurricane.
This presented a number of significant challenges; firstly the design and manufacture of a practical, safe and cost-effective access solution for a building with complex architectural features, and secondly overcoming the difficulties presented by installing BMUs at roof level on an existing building without the use of construction cranes. This unusual project would require all of Manntech's experience, expertise and innovative problem-solving.
The building required major work on many floors, as well as access for the introduction of new purifying 'negative air' machines, which meant windows needed to be removed and window templates installed to house the machines. For those initial projects alone, the new building maintenance system reduced costs by half. Beyond that, without a reliable facade access system in place to carry out regular window cleaning and facade maintenance, there was concern about the impact on tenant relations.
The facade access solution
Fulbright Tower features a succession of drops as part of a multi-level, stepped design on the facade. The client required a single Building Maintenance System to navigate these drops and access all areas of the facade. The solution provided was a custom-made, roof-mounted Building Maintenance Unit with a telescoping jib capable of reaching all exterior walls and steps.
The installation
Even with the main BMU delivered as separate components, transporting it to the roof via the freight elevator was not possible. Therefore a bold and innovative solution was required. Manntech contracted aviation company Erikson to provide a helicopter crane capable of lifting over 11,300kg. This installation was an extraordinary undertaking, which involved months of careful planning and collaboration. With the help of local police and building security officers, fifteen blocks of downtown Houston, the fourth-largest city in the U.S, were closed down during the installation. The top three floors of all buildings and sky-bridges in the flight zone also had to be cleared to ensure public safety.
Manntech's project team worked closely with the helicopter pilots, ground crew and rooftop support crew to coordinate safe practices every step of the way: securely attaching the numerous strategically weighted components onto the helicopter apparatus, the flight itself and, finally, receiving and assembling the components on the rooftop.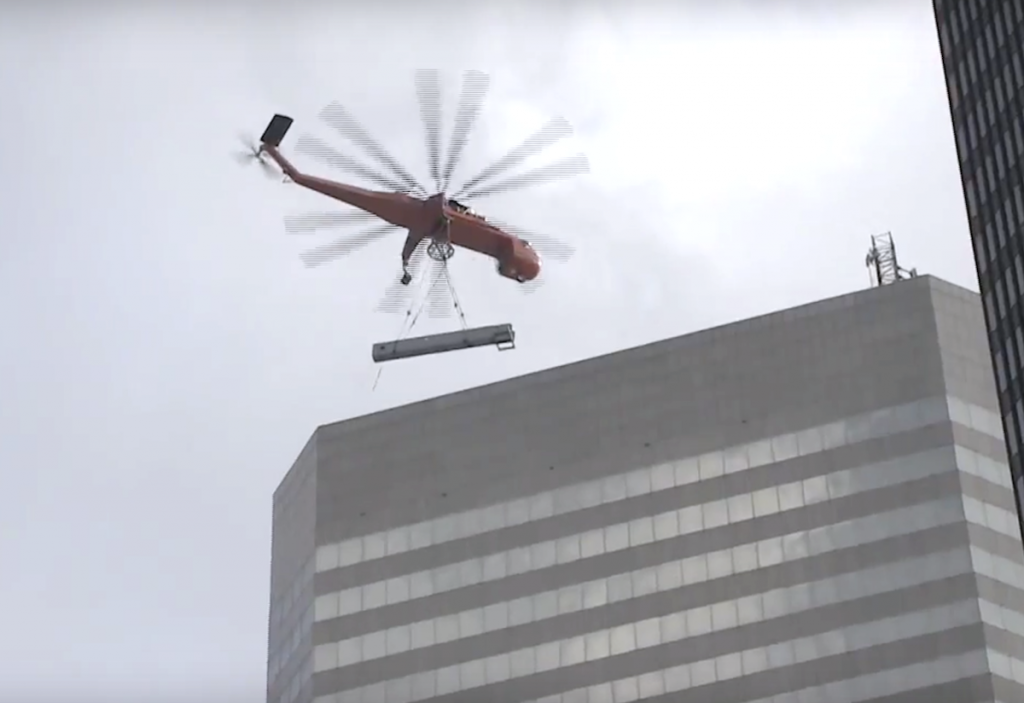 The various component of the Building Maintenance Unit weighed in excess of 72,500 kg in total but, in spite of delays caused by foggy conditions which made flight unsafe at times, this complex installation, and the installation of another BMU on an adjacent tower, was completed within just two and a half days. Fulbright Tower now boasts a modern, comprehensive building access system which will keep the facade in pristine condition for many years to come.